How Long Do Tires Last

Our customers in the Atlantic City, Egg Harbor, and Vineland areas lead busy lives. We understand that tire maintenance may not always be their first priority, but strong, well-maintained tires can provide better fuel economy, better traction, and improve overall handling.
All things considered, having a good set of tires is vital to the overall health and performance of your vehicle. That begs the question: how long do tires last? To find the answer, we went to our experienced technicians here at our BMW of Atlantic City service department.
How Tires Age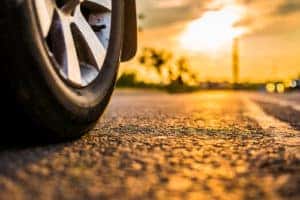 Tires do contain anti-aging properties that help them stay soft, flexible, and conducive to grip. Antiozonants are also found in tires. This compound helps the tire keep its structure and resist deterioration.
Time still takes a toll on tires. As air begins to permeate the tire wall, it causes the tire to become brittle and lose strength over time. This process of deterioration is known as oxidation, since it is oxygen that drives the decay.
There are, however, several other factors that lead tires to lose their effectiveness and gripping power. For example, tires deteriorate more rapidly in warmer temperatures. This is because exposure to direct sunlight and warm climates speeds up the oxidation process.
Additionally, tires that have been used while underinflated or overinflated may have internal damage that can weaken their overall integrity.
When to Replace Old Tires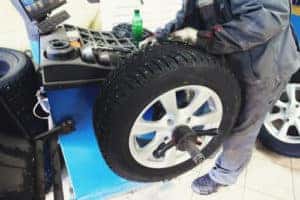 If you drive your vehicle on a regular basis, your tires' treads may wear out long before the rubber deteriorates. If you log about 12,000 miles a year, which is the average for most American drivers, the treads of your tires will only last about 3 to 4 years.
The tires of intermittently used vehicles, like RVs or collector cars, may succumb to aging long before their tread is worn down. You should be prepared to replace these tires within 6 to 10 years, regardless of how much tread they have remaining.
There are, of course, many other variables that can dictate when your tires need to be replaced. Unfortunately, many of them lack visual signs. For this reason, most manufacturers recommend that you wait no longer than six years to replace your tires.
If you think your old or worn out tires may need to be replaced, contact our service department.
Get the Most Out of Your Tires
If you wish to ensure maximum tire life, regularly scheduled tire maintenance is important. There are also a few things you can do that can make a big difference in tire longevity.
To improve the life of your tires you can:
Check your tire inflation every 3,000 miles and adjust to the recommended pressure as needed. This will also improve fuel efficiency and handling.
Rotate your tires every 6,000 to 8,000 miles to promote even treadwear.
Get your wheel alignment checked, as specified in your owner's manual, or if the vehicle begins to pull to one side.
Make sure you do not exceed your vehicle's maximum load capacity. This puts excessive pressure on your tires and may cause internal damage.
Get Your Tires Serviced at BMW of Atlantic City
Your adventures around Atlantic City, Egg Harbor, Vineland, and beyond will cause your tires to wear down over time. It is important to have your tires refilled, repaired, and replaced on a regular basis so that your car can continue to perform at its best. If you think you need tire maintenance, contact us and schedule a service appointment.