How Often Should You Rotate Your Tires?

---
When you get a new or used car, it's important to stay up to date with
routine maintenance
. This will help keep your car running like new for years to come.  Your tires are one of the most hard-working components of your car, which is why it's important to make sure they always get the professional services they need.
Tire rotation is a standard part of vehicle maintenance. When you get your tires rotated, they provide better vehicle performance and can improve safety on the roads of Atlantic City, Egg Harbor, and Vineland, NJ. So, how often should you rotate your tires?
Keep reading to get expert advice from our team at BMW of Atlantic City. If you have any questions, contact us.
---
​
What Is a Tire Rotation?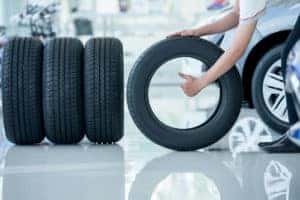 To understand why you should rotate your tires, you first need to know what a tire rotation is. Tire rotations are quick and easy—your mechanic will simply move your tires to a different location on the car.
For example, they may move your right rear tire to the left, front, or diagonal position. Repositioning each tire will help distribute the weight of the car evenly. Doing this helps the traction on your tires, also known as the tread, wear more evenly. You might also notice that you don't have to buy tires as often.
That's because tires that wear down evenly will last longer and enhance the overall performance and handling of your BMW. In addition, even tread wear will ensure proper road grip and provide a stable drive, especially through adverse road conditions.
---
Why Rotate Your Tires?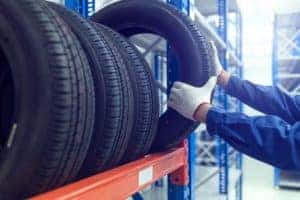 The average tire was made for driving on smooth, paved roads, which provide less wear and tear and allow your tires to last longer. So, if you're driving on roads that are uneven or have potholes, your tires might wear down quicker.
This is especially true depending on what kind of drivetrain your vehicle is equipped with. If your vehicle has front-wheel drive, your front tires might wear out faster than the back tires. The opposite is true if you have a model with rear-wheel drive. That's why rotating your tires is a great idea—so they wear down evenly.

---
How Often Should You Get a Tire Rotation?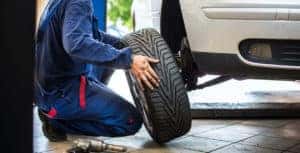 Every car is different, meaning how often you need to rotate your tires depends on the vehicle and driving conditions you experience. A good rule of thumb is to follow the maintenance schedule provided in your owner's manual.
Generally, you should have your tires rotated every time you get other routine maintenance, like an oil change. This will prevent uneven wear, and you'll have the added benefit of your service technicians being able to spot any tire issues before they become a problem.
---
Bring Your Vehicle to Our Service Center
If you're a driver near Atlantic City, Egg Harbor, and Vineland, NJ, we'd love to help you with your vehicle's routine maintenance. Our service team is full of highly trained and passionate technicians that will make sure your tire rotation is done quickly and correctly.
Now that you know how often you should rotate your tires, it's time to make the appointment. Contact us today or make an appointment online for your tire rotation at BMW of Atlantic City.
---