How to Check Brake Fluid
Schedule Brake Service
To ensure you get the most out of your car, having routine maintenance performed is essential. It can prevent long-term issues and keep your car on the roads of Atlantic City, Egg Harbor, and Vineland longer.
BMW of Atlantic City has put together this guide explaining how to check brake fluid. While you may check the oil or anti-freeze levels regularly, checking brake fluid is important, too. Read on below to learn more about brake fluid and how to check it.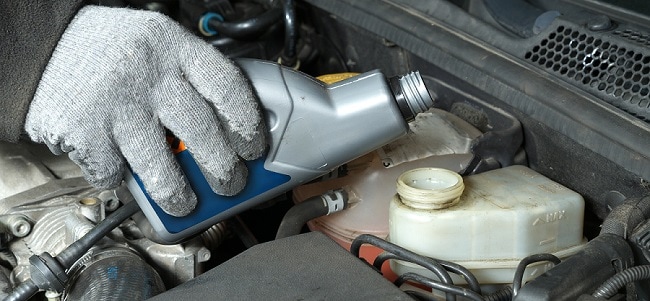 Checking Brake Fluid
To check brake fluid on your own time, look in the owner's manual for directions. However, here are some general guidelines on how to check your brake fluid,:
1. Find the brake fluid reservoir on the car's master cylinder. Pop the hood and look at your owner's manual if you have any further questions.
2. There should be maximum and minimum lines on the outside of the reservoir. Check the brake fluid level against these lines. If you see brake fluid is down near the bottom, or at the minimum level, let our brake technicians take care of it.
3. Look at the color of the brake fluid. Older fluid is typically a darker brown or black color, and if you see this, it's time for a fluid flush. Healthy brake fluid should be slightly yellow or translucent.
Brake fluid is typically changed every 20,000 to 40,000 miles. To see when your brake fluid should be changed, open your owner's manual. If a brake warning icon comes on the dashboard, that may be a sign that the brake fluid needs a look. If your brake pedal reacts slowly, that may be another sign that fluid needs to be looked at.
What Is Brake Fluid?
Brake fluid moves the different components of the braking system. Without enough brake fluid, you wouldn't be able to stop your vehicle when pressing the brake pedal. Simply put, the fluid that flows through the brake lines is a crucial component of your car-and ensures you can stop at a light or stop sign!
When you push down on the brake pedal, the pedal is compressing a piston located inside the brake caliper. The compression sends the brake fluid into motion. The brake rotors then squeeze down on the brake pads, which slows and eventually stops the rotation of the wheels. There are different kinds of brake fluid available. Always check your owner's manual to see which one you're operating with.
Interested in more than just brakes in terms of your vehicles' maintenance. Download our free Driver's Guide to Automotive Maintenance eBook to learn about the different maintenance aspects and receive a free money-saving coupon!
BMW Brake Repair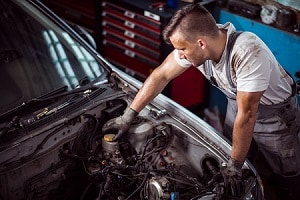 The brakes are one of the most important components of a car. After all, they are what makes our cars come to a complete stop! To make sure your brakes are healthy and performing as they should, the technicians at our service center are here to help. They can inspect your brakes to see if they require any maintenance or repairs to keep you safe out on the road.
If your BMW is making odd noises or the car seems to be pulling to one side, it could be a sign that the brake fluid needs to be checked. It could also mean that your brakes need some form of maintenance. Schedule service with our brake professionals today to find out!
Stop by Our Service Center
For complete brake service in Atlantic City, Egg Harbor, and Vineland, bring your car to the experienced technicians at BMW of Atlantic City.
It's always our goal to repair your vehicle in an efficient manner and get back on the road as soon as possible.