Used Car Dealer Millville NJ
---
If you're looking for a used car dealer near Millville, NJ, BMW of Atlantic City is where you'll want to go. We offer an exceptional selection of pre-owned BMW vehicles, and proudly serve this city and nearby locations.
Take a look over our available services and inventory to see how we can help you find your ideal used car.
---
​
DRIVE A USED CAR NEAR MILLVILLE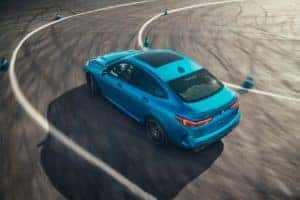 Founded circa 1720, the city is located in Cumberland County. It's called the "Holly City," and with the abundance of holly trees around, you can see why.
With a used car at your command, you'll be able to take in all the sights around town, from the flora and fauna to local eateries and more. If you have an appreciation for the arts, you're probably heading out to the Glasstown Arts District or the Wheaton Arts and Cultural Center.
Perhaps you're more into the performing arts, and the Levoy Theater is one of your favorite spots. Whatever your preference, you'll want to travel in style. So, kick off your car-shopping adventure by looking through our selection of used cars.
---
USED CARS FOR SALE NEAR MILLVILLE NJ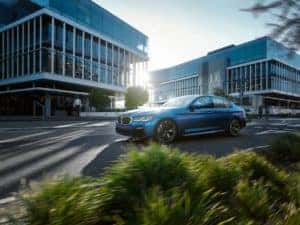 When you hear the name BMW, it immediately conjures images of luxury and style. These vehicles do much more than just turn heads. On the practical side, they're as solid and reliable as you can get.
You can be sure that you're getting a vehicle of the highest quality. For some extra assurance, you can read the CARFAX® report to learn more about many of our used and all of our certified vehicles.
Whether you choose to look through our general used inventory or our selection of pre-owned BMW vehicles, you'll find countless exceptional options. Consider driving home with models such as the BMW 3 Series, 5 Series, and BMW X1, and take advantage of our many tools.

---
Simply Shopping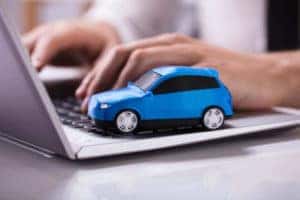 Buying a car is simple when you shop with our used car dealership. We do everything we can to ensure that your journey towards vehicle ownership is smooth and simple.
Our online tools and resources make it easy for you to browse our vast inventory where you can get detailed information on each vehicle, including technological features, performance specs, and fuel economy.
After you've read over the specs and checked out some reviews, you can easily contact our team member to learn even more. Our expert will answer all your questions and set you up with a test drive.
Overall, you'll find that you're well equipped to make the choice that's right for you.
---
CONSIDER A CERTIFIED BMW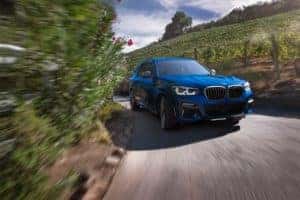 What is a certified pre-owned vehicle and how are they different from our regular used inventory?
These vehicle's stand out as exceptional used cars that are in top condition and up to our standards. To earn a spot in this inventory, these vehicles have to pass a detailed inspection and road test plus have a clean history and maintenance record.
We'll make sure that you feel good driving home with a certified pre-owned BMW by offering additional benefits such as the BMW Certified Pre-Owned Limited Warranty and roadside assistance.
Since all of these vehicles have less than 60,000 miles on the odometer, you can rest assured that your certified BMW will be ready to hit the road for many years and miles.
Once you've found the vehicle you plan to drive home with, you're ready to meet with our incredible finance team and take the text steps in your used car buying experience.
---
EXCELLENT AND ENDURING SERVICE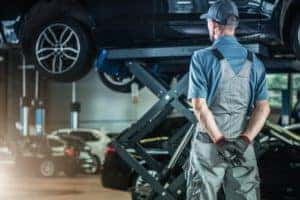 At our dealership, we're here for you through every step of the car-buying process. Our knowledgeable and experienced sales team will help you to find the vehicle that is best suited to your lifestyle.
From there, our team of financial experts will work with you one-on-one to explain our excellent financing options and help you choose the one that's right for your budget. You can get started with our online financing application and other helpful finance tools.
When you finally have your keys in hand, you'll be driving away with a smile on your face, knowing that your vehicle will be in good hands for a long time to come.
---
Online Car Shopping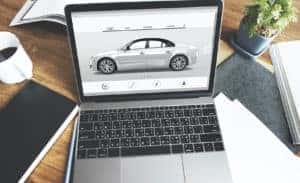 An option that's been growing in popularity over the years in online shopping. From clothes and books to phones and even cars, the ability to buy online is convenient in more ways that one. With AcceleRide®, we're able to bring our dealership to your living room with ease.
Look through our online inventory to find a vehicle you love, then begin the buying process. You can get approved for finance, build your payment plan, and value your trade-in vehicle all from the comfort of home.
When all is said and done, you'll schedule a vehicle delivery date and then relax. Our team member will bring your used car right to your front door and pick up your trade-in while they're there.
If you'd like to shop for a car online but want to learn more about AcceleRide®, know that our staff is on hand to guide you through the process. So, start shopping today!
---
MAITNENNCE AND REPAIRS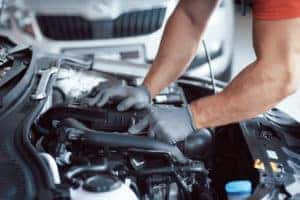 Whether you buy in person or online, at some point, you'll need vehicle maintenance. That's were our service center comes in.
We'll be here to make sure that your new-to-you car gets the proper service and care that it needs to keep it operating smoothly. The certified technicians at our service center are BMW specialists and are here to take care of all your vehicle's maintenance needs—from oil changes to parts replacements, and more. You can call or schedule an appointment online.




---
VISIT OUR USED CAR DEALER NEAR MILLVILLE TODAY!
Owning a BMW vehicle isn't just the fulfillment of a dream; it also drives like a dream. That dream can become a reality. The vehicles at our used car dealer near Millville, NJ, can give you all the quality and style that you're looking for. We can help you to find the one that's right for you.
If you're ready to travel in style, contact our dealership today.
---