Used Car Dealer Ocean City, NJ
---
Do you live in Ocean City, NJ, or close by, and are in need of a used car to get you where you need to go? Then you should come visit us at BMW of Atlantic City for all your vehicle needs! We're a used car dealer near Ocean City, NJ that drivers and families can count on!
This beautiful shore town is a tight knit community of only 11,000 residents. During the summer months, there's lots of beach lovers stopping by, and depending upon the year, the city can see an additional 100,000+ people visiting.
Coupled with going to the beach, some other activities include Gillian's Wonderland Pier, the Totally Tubular Aqua Park, the Ocean City Historical Museum, and of course, all the great shops and attractions along the boardwalk. To get here you'll need a great, durable vehicle, and this is where our dealership enters the picture!
---
​
Used Cars For Sale near Ocean City NJ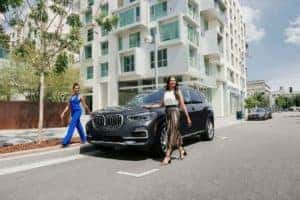 When it comes to buying a car, sometimes it's better to go for a used car. For example, buying a used luxury car, like a BMW, is a great opportunity to get the luxury you're looking for but for less than a new car.
At our dealership, we offer a variety of used cars. These premium pre-owned vehicles are stylish, reliable, and are perfect for everything from trips to the beach, going to work, taking the kids to school, or going on a long road trip. You can browse our site to discover all the cars we sell and see what current specials or deals we have.

---
Amazing Financing and Outstanding Service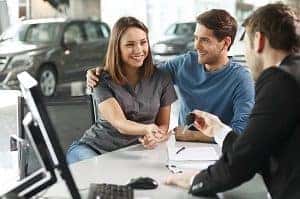 Finding the perfect used car for you is just the first step in your journey as a car owner. The next step you'll want to undertake is visiting our finance center and consulting with our team to figure out what kind of options work for you.
You can streamline the process, and spend less time in our office by getting pre-approved for an auto loan through our website. As a bonus feature, we also offer our BMW college graduate program for recent graduates or students that are about to graduate. We also offer used car specials that every driver should browse through before signing on the dotted line.
The next step is to visit our service center for routine check-ups to make sure your used car is running like new. From changing parts to oil and brake changes, tire and transmission repairs, and car battery replacements, our team offers an extensive line of services, and is eager to help you in any way they can!
---
Contact Us Today
Buying a used car is an exciting way to save on the stylish car or SUV that you're interested in! At BMW of Atlantic City, we're more than happy to serve the local community and treat everyone who comes to visit us with the utmost care and respect. Come see us sometime to find out why we're the used car dealer near Ocean City, NJ that both locals and visitors rely on.
---