Used Car Dealer Vineland NJ
Are you searching for a Pre-Owned car near Vineland, it's nice to have a dealership located nearby.
Such is the case with BMW of Atlantic City, a dealer that offers a large Pre-Owned inventory backed by friendly and knowledgeable staff members. These men and women will work hard to find the right vehicle for your lifestyle. Plus, you'll have assistance when it comes to purchasing your car and keeping it in top-quality condition.
Below, we'll tell you a bit about our Pre-Owned car dealer near Vineland, NJ.
Browsing Our Vineland Area Pre-Owned Car Dealership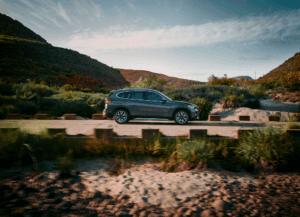 Having a Pre-Owned car dealership near Vineland can be a major benefit when you're in the market for a vehicle. While our dealership is close enough and easy to get to, you can actually stay comfortable at home and get your browsing done on our website.
You can scan through the many makes and models that we've got in stock to get an idea of what type of vehicle you want.
Some of the Pre-Owned and Certified Pre-Owned models available on our lot include:
After browsing our site, you'll eventually find a model that piques your interest and warrants a closer look.
Getting Behind the Wheel at Our Pre-Owned Car Dealer near Vineland
The great aspect about browsing our lot at home is that when you arrive at our Vineland Pre-Owned car dealership, you can actually streamline your experience. You'll know exactly what you're looking for, and our sales consultants can help you along the way.
They'll get you behind the wheel of the model you're interested in, so you can experience what it's like out on the road while checking out its display of features. After taking the test drive, you'll know exactly how you feel about the vehicle.
Financing Your Pre-Owned Car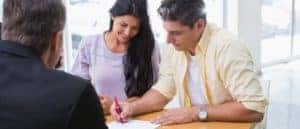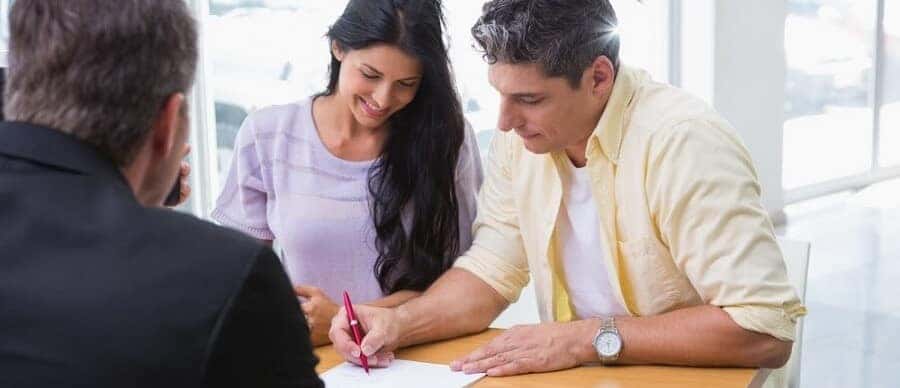 When you've thoroughly enjoyed the experience during the test drive, and you're interested in the vehicle, we'll take you to our finance department to work out a deal to get you and your vehicle on the road.
Our financers will carefully go over all your options in detail, so you can get a sense of your financing and loan terms. You can even get a head start on financing by filling out our loan application online. We'll get started on the paperwork before you even arrive at our Pre-Owned car dealership near Vineland.
If you have a vehicle to trade in, you can get an estimated value on our website with our handy trade-in tool. Then, we'll perform an in-person assessment and can tell you what the car is worth. You can use that value as a down payment for your next Pre-Owned automobile, which can help lower the monthly payments.
When your loan is all set up, and everything looks good to go, you'll just sign on the dotted line. We'll then hand you the keys and have you drive home in a new-to-you ride!
Maintaining Your Pre-Owned Car
It's important to get a lot out of your Pre-Owned car purchase. One of the best ways to help keep your vehicle in great condition is by following through on the recommended service and maintenance.
Our service center and certified technicians are here to help you with your automotive needs. Whether your Pre-Owned vehicle requires some routine services, a thorough inspection, or extensive repairs, your vehicle is in great hands when it's in our shop.
Here's a sample of the type of work we do at our state-of-the-art facility:
Oil and filter changes
Tire rotations and balances
Brake inspections and replacements
If you'd like to wait for your vehicle, you're welcome to do so inside our comfortable lounge. Here, you can watch some TV, get a cup of gourmet coffee, and have complimentary baked goods. Sit back and relax, and we'll let you know the moment your vehicle is all fixed up.
Ordering Parts for Your Pre-Owned Automobile
If our service team has to replace a component inside your car, we'll use genuine OEM parts for the job. These are the same types of parts that were used to build your vehicle. As a result, the part will fit inside the model perfectly and help keep it in peak performance for a long time.
You can actually order these parts if you'd rather perform the replacement service yourself. Inside our parts center is a whole host of items to get for your car, such as:
Brake pads
Cabin filters
Batteries
Windshield wipers
We also have accessories that you can purchase to jazz up the look and feel of your car a bit. From carbon mirror caps and running boards to door sills and carpeted floor mats, you're sure to find what you need for your Pre-Owned automobile.
To place an order, either give us a call or fill out our Order Parts form. Let us know what you need, and we'll let you know when the items are ready to be picked up!
All About Vineland NJ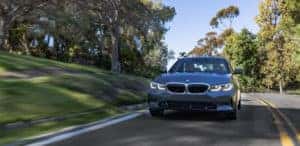 Vineland is a city that offers the best of two worlds. There's a bustling downtown area with several shopping centers and restaurants, as well as several rural and open areas that provide a great scenic drive.
This city is home to roughly 60,000 people who work in town or commute to areas like Atlantic City. Even though NJ Transit offers some bus routes to residents, getting around is much easier by car.
If you're on the lookout for the right Pre-Owned vehicle, you may want to head to your local Pre-Owned car dealer near Vineland, NJ.
Visit Our Vineland NJ Pre-Owned Car Dealer Today
At BMW of Atlantic City, we're happy to be a part of the Pre-Owned car-buying experience for drivers in Vineland, NJ.
So, if you're looking to get a new-to-you ride for your daily travels, then don't wait. Contact us today to get started on finding your next pre-owned automobile!