What Type of Oil Does My Car Need?

---
When taking care of your vehicle around Atlantic City, Egg Harbor, and Vineland, NJ, regular oil changes are one of the most important maintenance items you'll encounter. While it's essential to make sure you replace the oil at the right intervals, it's also important to use the right kind of oil for your model.
If you've found yourself asking, "What type of oil does my car need?," BMW of Atlantic City is here to help. Let us be your guide through all your vehicle's maintenance needs.
---
​
How Often Should I Change My Oil?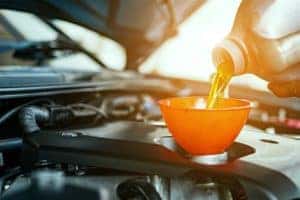 The type of oil your vehicle needs typically depends on its make, model, and year. The easiest way to answer this question is to consult your owner's manual. This will tell you what type of oil is recommended for your model. Plus, it will help you find the answer to many other questions you might have about oil changes.
For instance, this will also tell you how often you should change your oil. However, this question does also have a general answer that will work for most vehicles. Typically, you should aim to change your oil at least once a year, or around every 7,500 miles.
While putting the wrong kind of oil in your vehicle can have some serious side effects, changing the oil too frequently won't have any negative consequences for your vehicle. So, it's best to err on the side of caution and get your oil changed often.
---
How Do You Change Engine Oil?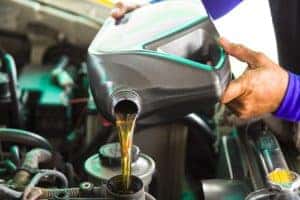 Changing the engine oil is a fairly simple service task, and one that mechanics have lots of experience performing. Whether you decide to do it yourself or visit a service center, it should only take about a half hour to complete.
When you get an oil change, you'll first have to drain out the old engine oil. This is also the time to replace the oil filter. With the fresh filter in place, you'll refill the system with new oil. Then, you're ready to hit the road.




---
Why Do Oil Changes Matter?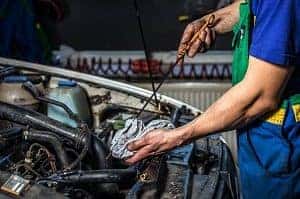 For such a simple maintenance item, oil changes are often described as incredibly important to preserve your vehicle's performance abilities. Why is this the case? Why do oil changes matter?
The engine oil serves a few functions, mainly lubricating the moving parts and keeping everything cool. If the oil isn't replaced frequently enough, parts inside the engine may start to break down from grinding against each other and overheating.
Even if the engine isn't damaged, letting the oil go for too long may have an impact on your vehicle's efficiency. Since the engine has to work harder to perform, it may burn more fuel than usual.
---
In Need of an Oil Change
If you aren't sure what kind of oil you need for your model, you're always welcome to contact our team. The service center here at BMW of Atlantic City is staffed by experts who can easily help you find the right kind of oil.
With our service team working for you, you'll be cruising along these Atlantic City, Egg Harbor, and Vineland, New Jersey, roads with confidence. So, schedule your service appointment today and get that oil change!
---