2022 BMW i4 Preview

While BMW vehicles always offer unique power and style, there's something fresh about the 2022 BMW i4 that makes it stand out.1
As a 4-door coupe, it will give you seating for up to five passengers. As an electric vehicle, it will provide the kind of efficiency you've always dreamt about. As a BMW, it offers all the class and luxurious flair you've come to expect.
While you wait for the chance to take it around Atlantic City, Egg Harbor, and Vineland, NJ, BMW of Atlantic City will show you what makes this vehicle so breathtaking with this 2022 BMW i4 preview.
---
A Certain Je Ne Sais Quoi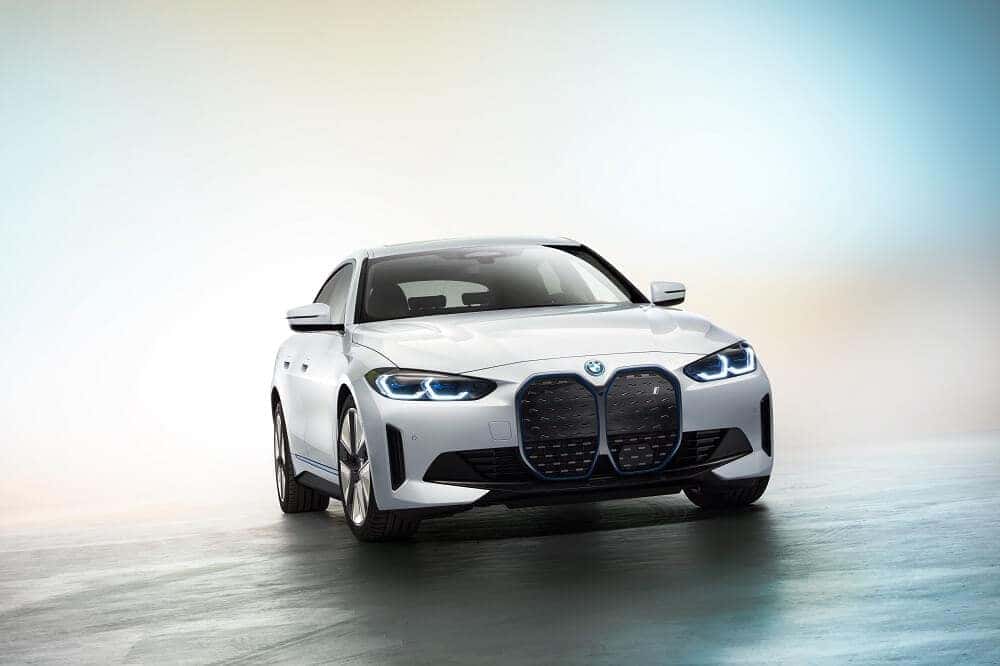 From the moment you sit inside the BMW i4, you'll feel like there is something unique about this vehicle. The plush, gorgeous upholstery will keep you and your passengers comfortable, welcoming you all to relax and enjoy the ride.
With an elegantly designed dashboard and all the space you could need, you'll feel at home from the moment you take your seat. The BMW Curved Display screen offers a new kind of functionality, which you can use to control various features and infotainment technologies around the cabin.
---
Hang on Tight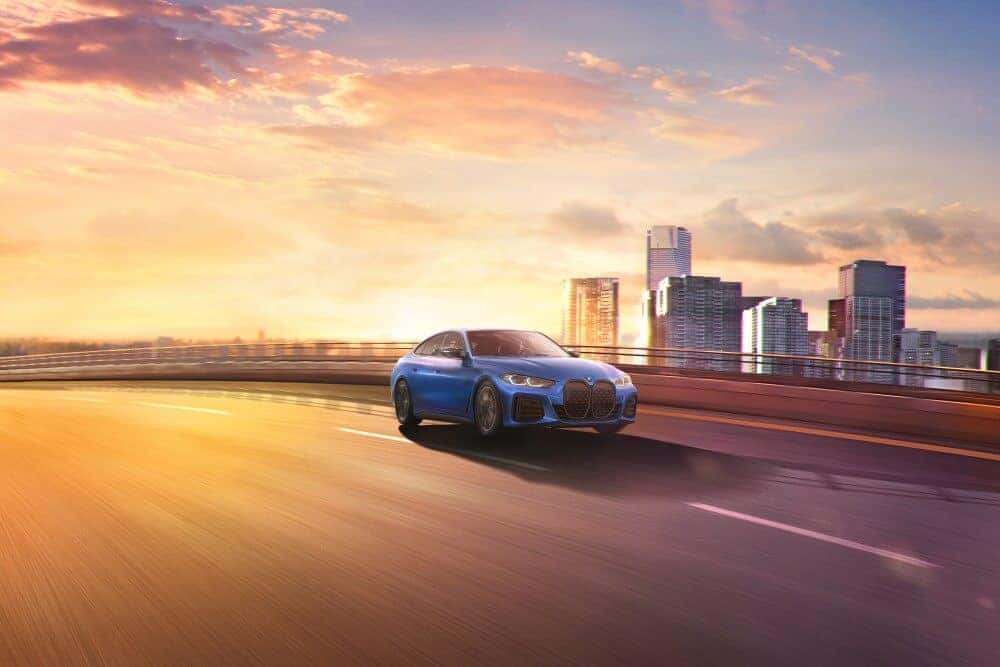 Every aspect of this sedan was carefully crafted to offer the best driving experience possible. The aerodynamic design elements around the exterior are as stylish as they are functional. All around, the BMW i4 is made to offer an unforgettable drive.
When properly equipped, the i4 will provide 0 to 60 MPH acceleration in as little as 3.7 seconds. With 536 available maximum horsepower under the hood, that power will leave you wanting for nothing.
However, this electric vehicle is also efficient, designed to get you far between each charging session. It has an EPA-estimated driving range of about 300 miles, ensuring you won't have to stop the ride often.2
To get back on the road quickly, the BMW i4 even comes with fast charging capabilities. In only 10 minutes, the DC Fast Charging will get your vehicle up to 108 miles of range.
---
A Modern Classic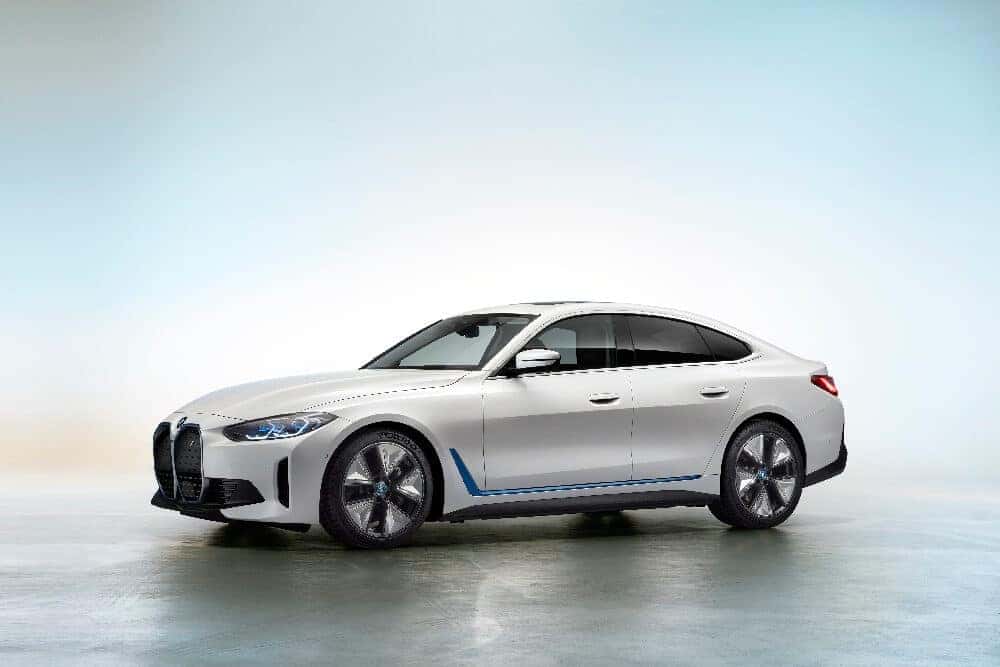 The 2022 BMW i4 will also feature a wide array of technologies, each specially made to offer convenience and comfort on every drive.
The available ambient lighting will set the mood on every drive. Standard automatic climate control will keep you comfortable. Standard Remote Software Upgrades will keep everything up to date. Even parking will be made simple with standard Park Distance Control and Reversing Assist Camera.
Since the 2022 i4 is available with nearly 40 different driver-assistive features, anyone driving this sedan will feel completely supported. As you cruise along the highway, know that standard systems, like Lane Departure Warning and Front-Collision Warning, are looking out for you.
---
Experience the i4
The ideal electric sedan for you to drive around Atlantic City, Egg Harbor, and Vineland, New Jersey, is nearly here. While you wait for your chance to test drive the 2022 BMW i4 for yourself, speak to the team here at BMW of Atlantic City. Together, we'll make sure you're ready to take the BMW i4 for a spin as soon as it's available.
1 Model not yet released. All specs mentioned herein have been cited from the BMW i4 vehicle page and the BMW i4 press release and are subject to change by the manufacturer.
2 The EPA and US Department of Energy estimates have not been released for the 2022 BMW i4. Estimated range of up to 300 miles according to preliminary BMW AG tests based on the EPA's test procedure standards. Estimated range is attainable when fully charged under ideal driving conditions. Actual range will vary depending on specification of the vehicle, driving style, traffic conditions, and outside temperatures.