Community Spotlight: Formica Bros. Bakery

Serving Handcrafted Bread Since 1919
Facebook
Twitter
Atlantic City, NJ, is full of great restaurants, bakeries, and cafes to dine at. One such place is the Formica Bakery Café, which is owned by the Formica Bros. Bakery.
In this community spotlight, we'll go over the bakery as a whole and what it has to offer. Then, after reading, you'll want to make a point to visit and get yourself some warm, fresh bread and other baked goods.
Keeping with Tradition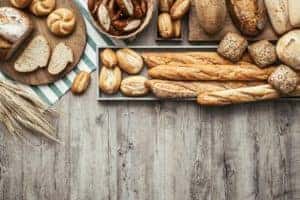 Formica Bros. Bakery has been an Atlantic City staple since 1919. They're known for their legendary bread, which is handcrafted from fresh dough. Plus, the recipes used for each creation have been passed down from generation to generation.
Yet they're always experimenting in the kitchen, working on new bread creations. They love expanding their wholesale and retail lines and work tirelessly to do so.
Furthermore, each Master Baker makes bread the same way Francesco Formica did over 90 years ago. Plus, they bake continuously—around the clock, every day. This is to ensure that the freshest products reach customers at all times.
All About that Bread

With over 200 varieties of bread to select from, you're bound to find something that interests you.
You can find them at the Formica Café in Atlantic City or at various markets throughout South Jersey. Below is just a sample of what's available to purchase:
Everything Italian: Sub Bread, Italian Braid, Pan Rosette
Rolls: Soft Egg, Traditional French, Cranberry Walnut Raisin
Buns & Specialty: Brioche Sliders, Baby Kaisers, Cinnamon Swirl Bread
You could also buy pizza or flatbread shells to make something delicious for lunch or dinner.
Other Goodies to Purchase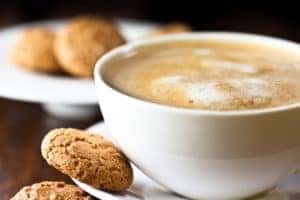 If you're wanting something sweeter, you could always get some cookies or pastries offered at Formica's Bakery.
In addition to the bread, they're known for their biscotti. This hard cookie goes great with coffee and is available in a large number of different flavors, including:
Blueberry
Fig
Pumpkin
Cinnamon
They have other kinds of cookies to purchase as well. If you instead want cannoli, cupcakes, or muffins, just let them know the flavors you want. They can even put together a nice tray that you can bring to your next special event.
Get this Bread in Atlantic City NJ
Formica Bros. Bakery prides itself on selling fresh bread to locals and visitors of this bustling shore town.
Be sure to stop by their café for some delicious food, al fresco dining, and live music on the weekend. Once you visit, you'll discover why people agree that: "It's Formica for me!"