Find Nostalgic Sweets at James Candy Company

When summer rolls around, most people are heading to the beach for a quick getaway or week-long vacation. In addition to swimming and sunbathing, a big part of vacation is enjoying good food and sweet treats.
For the latter, there's James Candy Company, with several locations throughout the state of New Jersey. We'll tell you about the company in general and the kinds of candies you can buy.
Keep reading to learn all about this popular local business!
History of James' Confections
James Candy Company has been serving Jersey Shore dwellers and visitors since 1880. Led by President Frank J. Glaser, they're positioned as being an originator and leader in the making of nostalgic candies.
The company has 12 retail locations throughout southern New Jersey, selling goodies under three brands:
James' de Luxe Confections
Fralinger's Salt Water Taffy
Bayard's Chocolates
Summer Staples
No matter which store you visit, there are two candies we highly recommend getting: fudge and salt water taffy.
The fudge is smooth, rich, and creamy. There are a wide variety of flavors to choose from, as well. In addition to standard Vanilla and Chocolate, you'll find options like:
Rocky Road
Salted Nut Roll
Cookies N' Cream
Then there's salt water taffy, a candy that's synonymous with the Jersey Shore. Enoch James and Joseph Fralinger are infamous in the salt water taffy game. Their recipes are used to this day, whether it's for creations that are "long-shape" or "cut-to-fit-the-mouth."
Even More Sweet Treats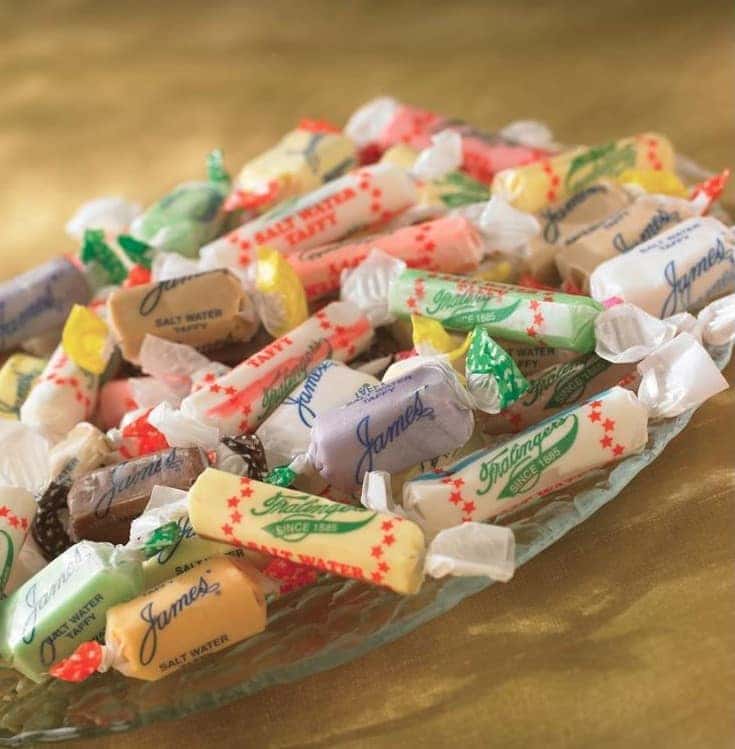 While salt water taffy and fudge are the more popular items, they're not the only things you can buy.
In fact, whichever candy company you visit, you'll find sweets like the following:
Macaroons: Almond, Coconut, and Chocolate Almond
Chocolates: Sea Salt Caramels, Cordial Cherries, and Chocolate Covered Pretzels
Nostalgic Confections: English Rum & Butter Toffee, Caramellows, and Cream Mint Rolls
They even have candies that are sugar/sucrose free. Therefore, everyone can get to enjoy the sweet side of life.
Grab Some Candy at the Jersey Shore
If you're heading down the shore this summer, we highly recommend getting some candy to enjoy there or to bring back home.
Get more information on the James Candy Company Facebook page. Then, start shopping for some fudge, salt water taffy, or other treats today!