A Good Time Can Always Be Had at Kelsey's

Located in the heart of Atlantic City, NJ, is Kelsey's, a bar/restaurant with good food, great drinks, and exciting events at all times.
Because they're so much happening at this AC hot spot, we want to give you the 4-1-1 on what you can expect when you visit. Find out in this local spotlight, then stop by soon for a fun day out.
The Owners Behind This Lively Establishment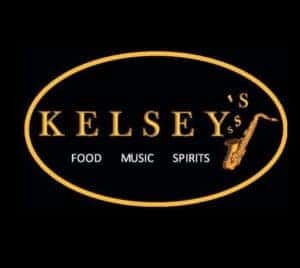 Before Kelsey and Kimberly Jackson opened this Atlantic City restaurant in 2012, they owned and operated two other eateries: Kelsey & Kim's Soul Food & BBQ in Pleasantville and Kelsey & Kim's Southern Café in AC. The Atlantic City restaurants are still up and running for locals and visitors alike.
The couple attended the Atlantic Cape Community College's Culinary Program, where they earned degrees in cooking, baking, and business. They credit their success to "hard work, determination, and strong family values."
Those principles are certainly exemplified at Kelsey's, where the owners are all about providing a decadent experience to everyone who visits.
Dinner, Drinks & Entertainment
They do this in a variety of ways. They have an extensive menu, which offers top choices for lunch and dinner. They even have weekend buffet brunches that include tons of delicious food, along with coffee, hot and iced teas, and soda.
You're welcome to stop by for happy hour, happening every day from 4:00 PM to 6:00 PM. Grab a seat at the bar and enjoy food and drink specials. You may even get to listen to live music if you're there at the right time.
Create Your Own Fun Party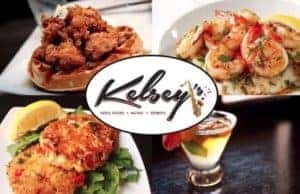 A party is always happening at Kelsey's. However, you may want something a bit more private. In that case, you can take advantage of their party packages.
Whether you're planning a birthday, shower, or another special event, you can hold it in the restaurant's private or semi-private area. Plus, you have your choice of menus, with options like:
Southern Fried Chicken Wings
Smothered Turkey Chops
Grilled Salmon
Each menu comes with drinks and a few sides, which can be Macaroni & Cheese, Collard Greens, or Candied Yams, just to name a few.
Visit This Exciting AC Spot Today
This destination in Atlantic City, NJ, is great for parties, music, or just dinner and drinks. To learn more, check out Kelsey's on Facebook. Then, be sure to make a reservation today!