---
If you're looking to blend the muscular attitude and practicality of a utility vehicle with the fuel economy of a much smaller car, the luxury subcompact SUV segment is a great place to start searching. In it, you'll find the 2020 BMW X1 and Audi Q3, two sophisticated standouts.
For the benefit of shoppers near Egg Harbor, Atlantic City, and Vineland, we've put together this 2020 BMW X1 vs Audi Q3 comparison. Read it to learn more about these vehicles and be sure to contact our team at BMW of Atlantic City with any questions!
---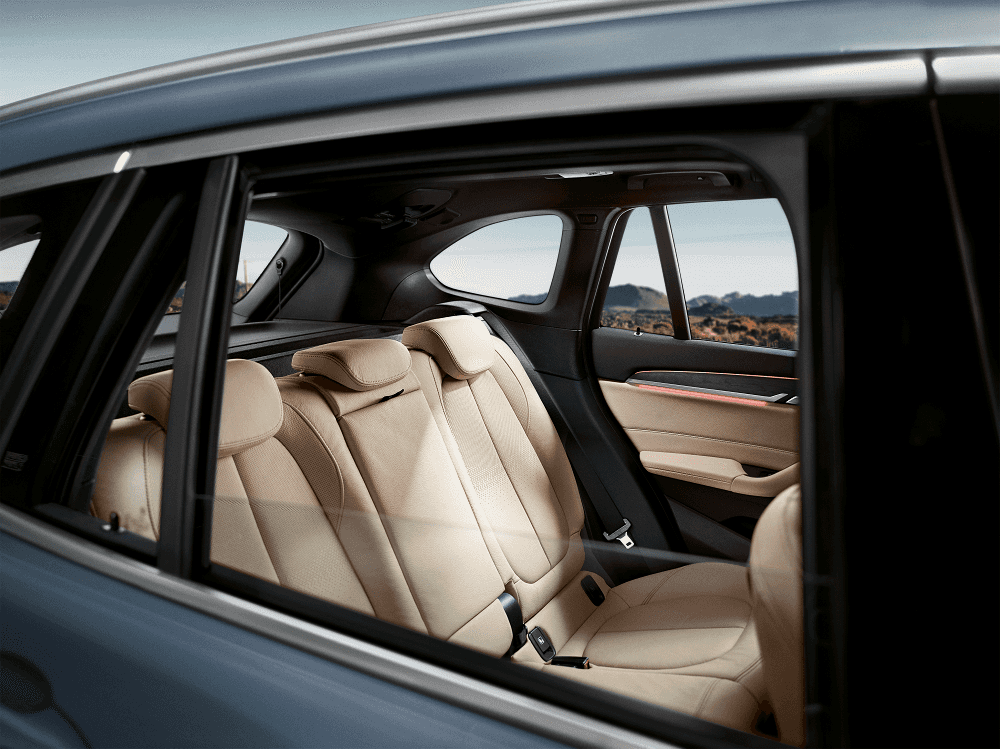 BMW X1 vs Audi Q3: Interior Space
When you're considering a subcompact version of anything, making the most of every inch of space is important. Luckily, these vehicles deliver in a big way when it comes to luxurious roominess. Both are a tall driver's dream with approximately 40 inches of front legroom.
However, rear legroom is another story. While the BMW X1 offers a generous 37 inches, the Audi Q3 has just over 36 inches. While both vehicles can comfortably seat passengers in their back seats, you'll find more room to stretch your legs in the BMW.
Both vehicles have plenty of space for your groceries and golf bags with 27.1 cubic feet of cargo volume in the X1 and 23.7 cubic feet in the Q3. But for bulky luggage and larger items, that extra space in the X1 will come in handy. When the rears seats fold down, the X1 retains–and grows!–its storage advantage.
---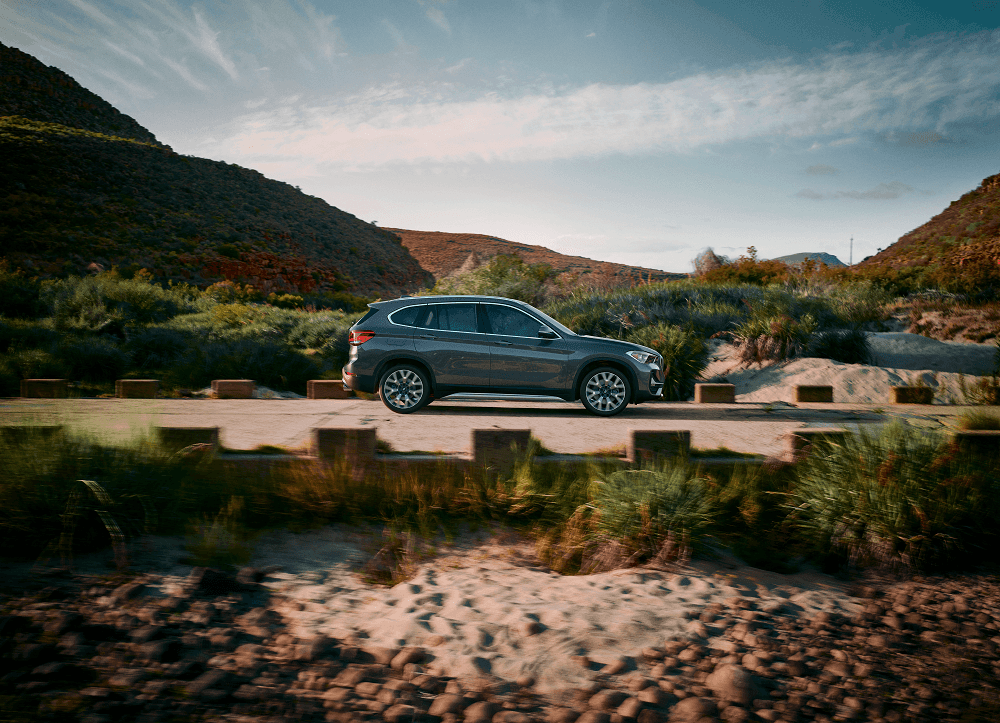 Performance Specs
The 2020 X1 and 2019 Q3 both run on turbocharged 2.0-liter 4-cylinder engines. These engines offer identical outputs of 228 horsepower and 258 lb-ft of torque. You can accelerate quickly, whether you're merging onto highways or cruising down city streets.
The power advantage in the X1 doesn't come at the expense of efficiency, though. Its EPA-estimated fuel economy is 24 city and 33 highway MPG, which improves on the respectable showing of the Q3, which has 19 city and 27 highway MPG. If you want to cut down on trips to the pump, the BMW X1 will take you farther on less fuel.
Both vehicles offer incredibly tractive drivetrains. With BMW xDrive all-wheel drive or its Audi counterpart, you'll find sure footing in any weather.
---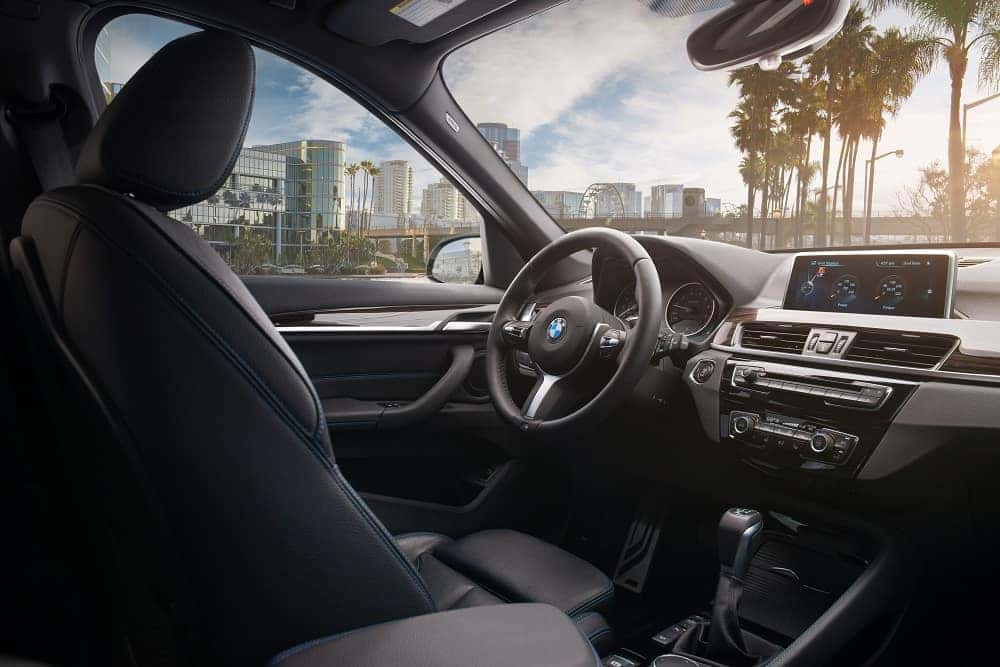 Advanced Tech Features
The BMW X1 and Audi Q3 share many of the same standard tech features. Both vehicles come equipped with a rearview camera, making it easier to see what's going on behind you when you need to drive in reverse. Then, standard automatic climate control lets you set and maintain a precise cabin temperature no matter the conditions outside.
When it comes to infotainment, the BMW iDrive system and its Audi counterpart can keep you connected in all sorts of ways. Use navigation to find your way to your destination—or pair up your iPhone via Apple CarPlay® and use your favorite apps on the go!
The X1 also comes with a newly redesigned gear shifter, which uses electronic shifting for smooth and efficient transitions. It's an innovative feature that you won't find in the Audi Q3.
---
2020 BMW X1 vs Audi Q3: The Verdict Is In
We hope you enjoyed our 2020 BMW X1 vs. 2019 Audi Q3 comparison–and the verdict is in! These two luxury subcompact SUVs are practical, reliable rides, but drivers may like what they see in the BMW X1: a roomy interior, strong performance, and advanced technology.
Schedule a test drive of the 2020 BMW X1 at BMW of Atlantic City today. Our team of automotive experts will be standing by and can answer any question you throw at them. They can match you to the ideal ride for all your Egg Harbor, Atlantic City, and Vineland adventures!
---