2019 BMW X3 vs Audi Q5

When the days are longer and the weather's a bit warmer, we're sure you'll want to head to Atlantic City for the casinos, aquarium, lighthouse, and all the other attractions in town. Whether you're traveling from Egg Harbor, Vineland, or any other city, you'll need a dependable vehicle to get you there safely.
Two viable options are the 2019 BMW X3 and 2019 Audi Q5 due to their comfortable interiors and advanced features. While they're both impressive automobiles, one may be more your style.
We'll help you decide on the right fit in this 2019 BMW X3 vs. Audi Q5 comparison. Discover what each compact SUV has to offer and contact BMW of Atlantic with any questions that you may have.
BMW X3 vs Audi Q5 Interior Space
For those summer trips to the beach, you'll want your whole crew in tow. With the 2019 BMW X3 and 2019 Audi Q5, you'll have more than enough room to fit everyone comfortably.
Your taller passengers will certainly appreciate the headroom inside the X3, with 41.1 inches up front and 39.1 inches in the back.

The Q5, meanwhile, has 40.2 inches of front headroom and 37.7 inches of rear headroom. Therefore, those same riders may feel a bit cramped inside this SUV.
There's more cargo room inside the BMW, as well. When all the seats are up, you have 28.7 cubic feet of space. Fold that row down flat, and you have 62.7 cubic feet to work with—more than enough room for an umbrella, chairs, and other beach gear.
Unfortunately, you may be pressed to fit all your items inside the Audi. After all, it has just 25.1 cubic feet of cargo room behind the back row, then 53.1 cubic feet when that row is folded down.
Amenities Inside the X3 vs Q5
Having the ideal number of features inside your vehicle can make a world of difference for your travels around America's Playground. Take the 2019 X3 and 2019 Q5, for example. These SUVs offer lots of interior amenities, including:
Heated and ventilated front seats
Heated rear seats
Heated steering wheel
The X3 also offers 14-way power front seats, so you can find your ideal seating position as quickly as possible.
The Q5, meanwhile, offers 12-way power front seats. As a result, you may not feel quite as comfortable inside this automobile.
2019 BMW X3 vs 2019 Audi Q5 Technologies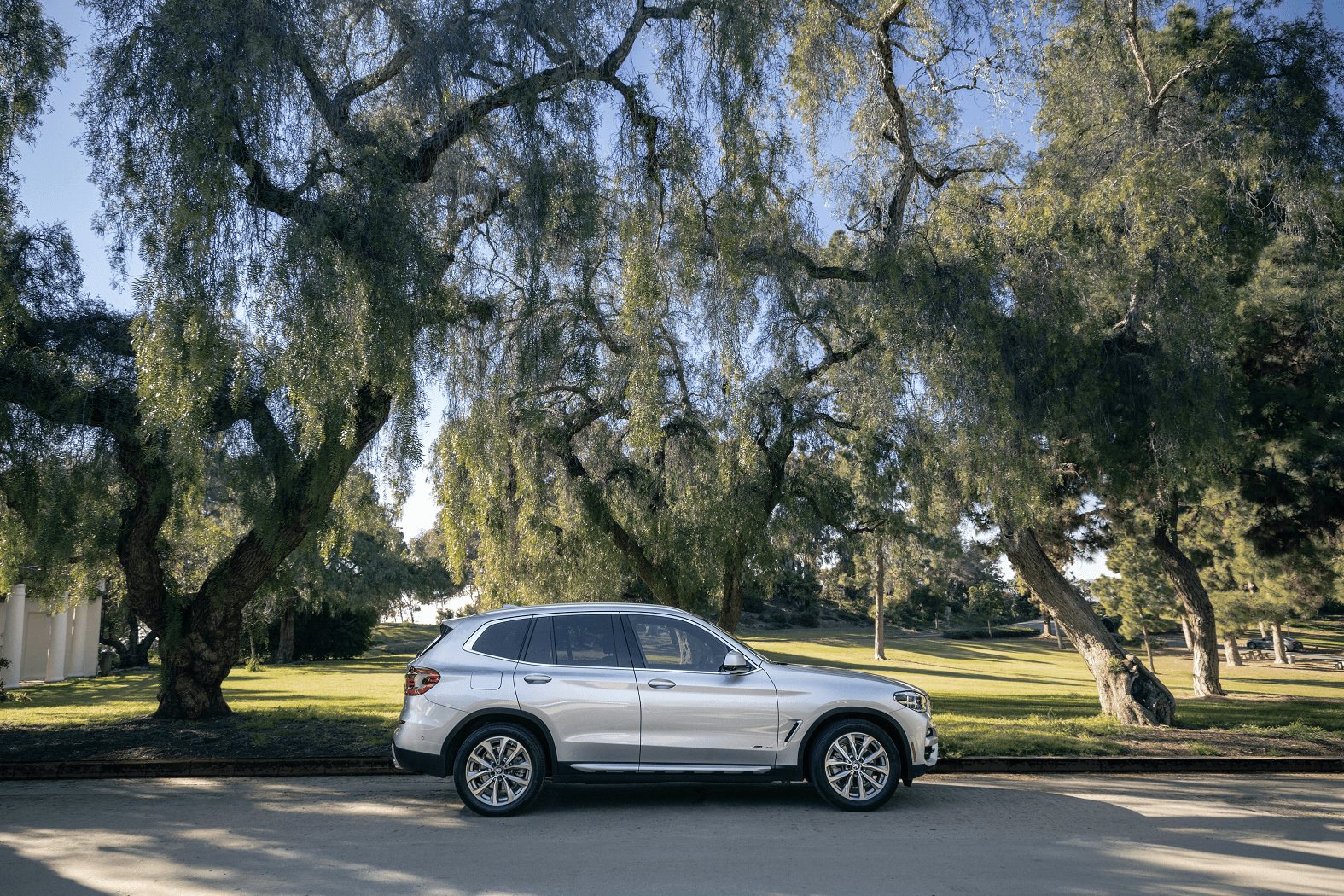 However, each model has lots of cutting-edge technologies to help keep you entertained as you make your way to the Atlantic City Boardwalk.
For instance, you'll have the iDrive 6.0 infotainment system in the BMW. All your media options will be found here, such as a 1-year All Access subscription to SiriusXM® Satellite Radio.
Plus, there are several ways to access your options. You can use the center controller, voice command, or Gesture Control. With that last available feature, a swipe of the finger is all it takes to operate various controls in the vehicle.
The Audi has an advanced infotainment system, too, with SiriusXM® Satellite Radio. Unfortunately, the subscription is for only 90 days. You also won't find anything, such as Gesture Control, inside this SUV.
Which Luxury Compact SUV Comes Out on Top?
When school's out and the sun is out shining, you'll want to spend your time in the Atlantic City, Egg Harbor, or Vineland areas. Which vehicle will you be making those excursions in? If we had to guess, we'd say the 2019 BMW X3 with its more spacious interior and longer list of features.
To confirm if this luxury compact SUV is right for you, don't wait. Schedule a test drive at BMW of Atlantic City today!