BMW X5 Specs

You're ready to purchase a new vehicle and you've got your eye on a BMW SAV model, the X5 in particular.  An impressive specimen of German engineering, this Sports Activity Vehicle (SAV) offers several different features that may be beneficial in the Atlantic City, Egg Harbor Township, and Vineland areas.
At BMW of Atlantic City, we know what is important to our drivers, so we've created an easy to understand guide to one of the top models.  From towing capacity to passenger volume, we'll walk you through all the specs you want to hear about.  When you're ready to see this SAV model in person, come check out our showroom.
Engine Specs and Horsepower
Each 2018 BMW X5 will come equipped with one of three different engine choices, each offering their own horsepower capabilities. The first engine choice is a 3.0L BMW TwinPower Turbo inline 6-cylinder engine that offers up to 300 horsepower, impressively passing slower traffic on the highway with ease and efficiency.
Drivers may also choose the electric model of this vehicle, which is equipped with a 2.0L BMW TwinPower Turbo inline 4-cylinder with an integrated electric motor, which gets 308 hp when fully opened up.  The final choice offered is the 4.4L BMW TwinPower Turbo engine that averages 445 horsepower on the open road.
Cargo Space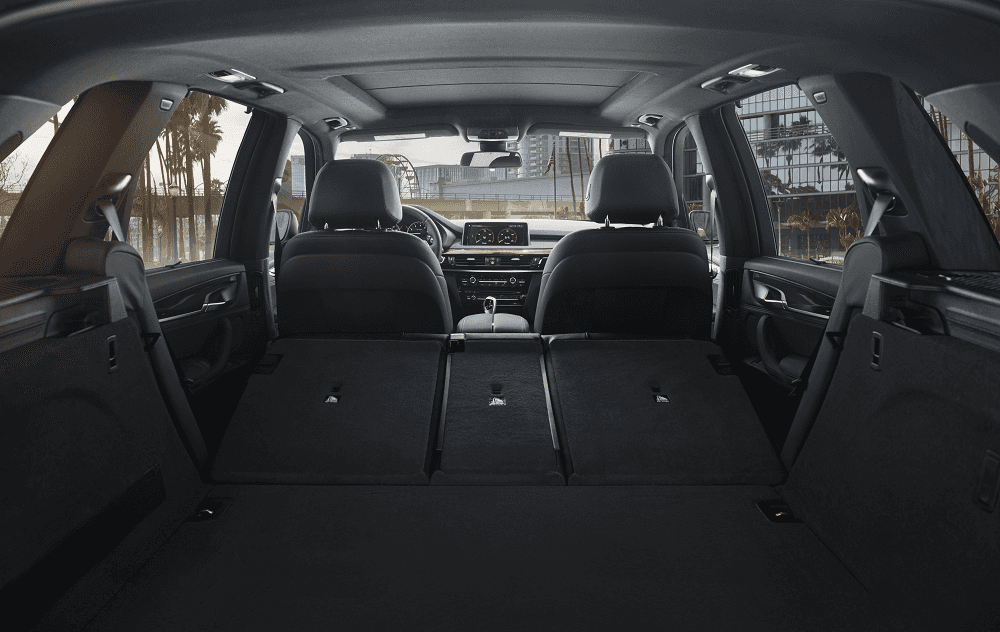 When considering a BMW X5, ostensibly you've chosen an SAV in an effort to obtain more space in which you can carry your stuff.  Behind the backseat, you'll find more than enough room to stow several suitcases or a few sets of golf clubs with the 35.8 ft3.
Behind the driver's and passenger front seats, you'll be able to test the true cargo capacity of your vehicle.  Whether you're trying to transport that funky new vanity table you couldn't resist at your local yard sale or if you're finally finishing the redesign of your back patio at home with a brand-new grill, you'll have plenty of room with over 75 ft3.
Passenger Capacity
Your adventures are about to begin with the 2018 X5, whether that's a road trip, a family vacation, or even a mind-clearing trek across the country.  With a passenger seating capacity of five, you may want to drive around on your own, but if you feel like company, you'll have plenty of room for four of your closest friends.
In the front seat, both driver and passenger can enjoy 39.8 inches of headroom and 40.4 inches of legroom, which means that this SAV will also accommodate those who are above average in height.  In addition, your backseat passengers will be able to ride in comfort with their 39.8 inches of headroom and the 36.6 inches of legroom.  Your new vehicle is sure to be the top pick when it comes to road tripping fun.
Want to learn more about the X5? Check out our 2018 BMW X5 Review!
Your 2018 BMW X5 Is Here
In Atlantic City, Egg Harbor Township, and Vineland you'll be able to enjoy many days with the moonroof open and the windows down as you cruise the streets. Picture it, the wind in your hair and the sun on your shoulders.  It sounds like a dream doesn't it?  At BMW of Atlantic City, we want to help you make this dream a reality, so come see us today!