New vs Used Cars
When you decide it's time to purchase a vehicle, you've got some important decisions to make. Determining whether to buy a new vs. used car has a lot of factors that you need to consider in order to make the right decision. At BMW of Atlantic City, we're here to help drivers in Atlantic City, Egg Harbor Township, and Vineland weigh the pros and cons and figure out the option that's right for them.
Keep reading to see whether a buying new vs. used car is the right choice for you…
Payment of New vs Used Cars
Payment tends to be a huge factor in deciding on used vs. new vehicles. Figuring out the down payment is one of the first steps of the car buying process. When you've picked your vehicle out, regardless of new or used condition, you'll want to put 10% of the vehicle's value down. It's no secret that used cars are less costly than new ones, so if your ideal budget doesn't have the right kind of wiggle room, you may need to choose the used car.
Value & Depreciation
Did you know that when you purchase a brand-new car, it drops in value by about 11% the minute you drive off the lot? The value of a new car can drop up to 60% within five years of ownership, regardless of how much you drive it. Used cars, on the other hand, have already depreciated from the ownership, so when you buy a used vehicle and drive it off the lot, it's still worth exactly what you paid for it, because the previous owner already endured the depreciation.
Ownership Costs & Maintenance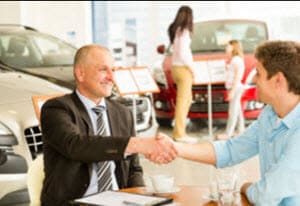 While you've just read about depreciation and how the value of your vehicle can drop significantly in the first few years of ownership, you also have to consider the costs of owning the vehicle. This includes regularly scheduled maintenance and replacement parts. New vehicles tend to be in great shape and require very little maintenance (except for a few routine replacements) in the first few years of ownership. In fact, the more involved and costly maintenance comes later in a vehicle's life.
Used cars, on the other hand, are already broken in a little bit. They do require the same amount of maintenance, but depending on the amount of mileage the vehicle has, the more costly the maintenance could be. There are some significant services and replacements when a vehicle reaches a certain mileage point, so be aware of that if you opt for the used car.
Deciding Between New vs Used Cars
You learned about the pros and cons of choosing new vs. used vehicles when you're in the market for a car. While each option has their advantages, you learned about what you should consider when in the process of buying a car. However, considering you're choosing the vehicle, the decision is up to you when the time comes.
Start shopping by browsing our inventory of new and used cars at BMW of Atlantic City. We're always happy to help drivers in Atlantic City, Egg Harbor Township, Vineland make the right decisions when shopping for their next car. Contact us today to get started!