Download Your Free 6 Steps To Buying A BMW eBook!
And Receive a Special Offer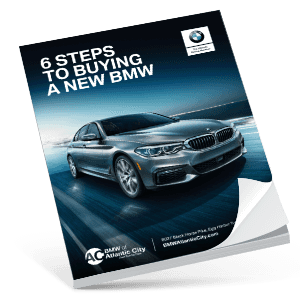 So, you've decided to purchase a BMW-how exciting! However, how will you know what to look for before you step into the showroom of your BMW dealership? We've got these answers and more in this free eBook on the steps to buying a BMW.When you read 6 Steps to Buying a BMW, you'll learn:
Why it's important to decide on a vehicle based on whether you're commuting or carpooling
Why researching your potential BMW model is essential to deciding if it's the right car for you and your family
How deciding on the right BMW dealership will make all the difference in your car buying experience
How to choose the best financing options for your budget and comfortability
Ready to get started? All you have to do is fill out the form on this page, click submit and you'll be taken to your free 6 Steps to Buying a BMW eBook. Happy car shopping!
Fill Out the Form to Download Your Free eBook!