Steps for Selling Your Car to a Dealership
---
You love your car, of course you do… But it's getting a little behind the times, isn't it? Maybe it's time you upgraded to something a little newer, but where to start? Our team at BMW of Atlantic City is here with this helpful step-by-step guide to selling your car to a dealership.
If you're in the market for your next car in the Atlantic City, Egg Harbor, and Vineland, New Jersey, areas, check out our list when you're ready to sell your car!
---
Prep Your Car
The first thing you're going to want to do when you're getting ready to sell your car is get it prepped for sale. This means doing things like:
Clean Your Car: We're all a little messy, it's fine, but when you're getting ready to sell your car, take the time to give it a good wash outside, and vacuum the inside. Remove your personal belongings, too, make sure to check under the seats, too!
Fix Small Issues Yourself: Check out your interior and exterior lights and replace the bulbs if needed—it's easier than it sounds, we promise! You should also check your fluid levels and top up anything that is too low.
Gather Your Documents: Before you bring your car in, make sure you have all your documents in order. These will include your title, registration, and any service records you might have on hand. Put them all in one folder, in one place, and make sure to grab them before you go.
Once you've done all these things, you'll be ready to move on to the next step of the process.
Investigate Your Car's Value
You wouldn't buy a new smartphone or computer without doing your research first, and you should take that same mindset to selling your car. Find out your car's value so you can go into negotiation fully informed. There are plenty of websites that will help you approximate your car's value:
Black Book
Kelley Blue Book
Edmund's
Often, the dealership's website will also have a value your trade option, so you can check that as well. Remember, these are estimates and not guarantees of a price, so keep that in mind when you head into the dealership.
Get Your Offer and Close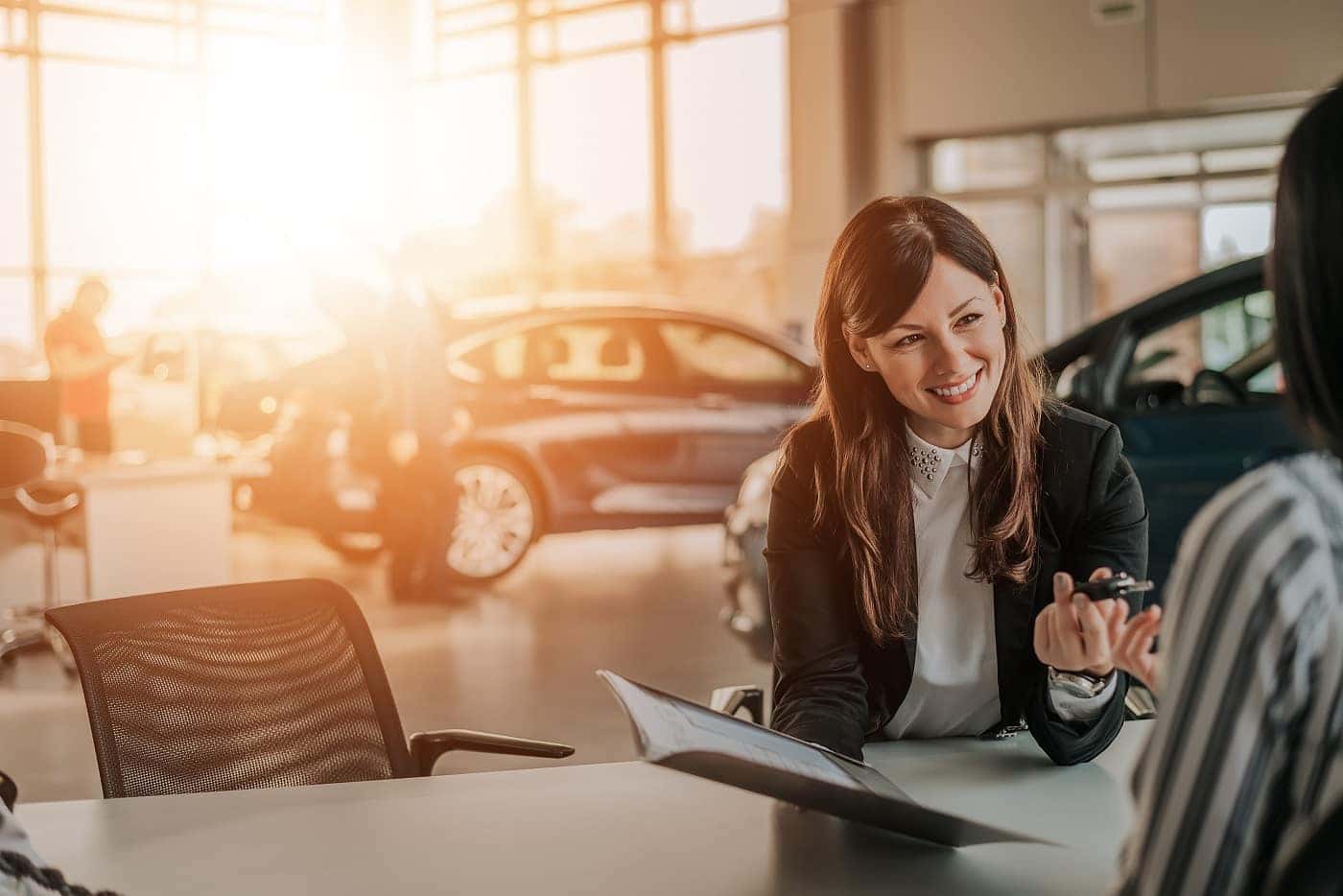 Now that you've got all your prep work done, you can go ahead and bring your car into the dealership. They'll want to inspect the car themselves, then they'll give you an offer. This offer will take into account several factors, including:
Condition of You Vehicle
Whether They Have Similar Cars on the Lot
Prices of Similar Cars at Auction
When you and the dealership come to an agreement, you can begin the paperwork to turn your car over. Some dealerships will have a check for you that day, while others may take between 24 and 48 hours, so be prepared for some patience.
---
See Our Finance Department
And that's the general steps to selling your car to a dealership. Of course, there's will be differences from dealership to dealership, so be prepared for that as well. When you're ready to sell your car, come and visit us at BMW of Atlantic City.
We'll make selling your car as easy as one-two-three if you're in the Atlantic City, Egg Harbor, and Vineland, NJ, areas!
---