Why Is My Car Smoking But Not Overheating?
Your BMW is designed to perform well for a long time. So, if something out of the ordinary occurs, like smoke coming out from under the hood, you'll want to get it looked at as soon as you can.
The team at BMW of Atlantic City can get your automobile smoke-free and running like new again in no time. However, it's first important to know why your car may be smoking, but not overheating.
This most common places you might notice smoke coming from your your car are:
Exhaust smoke
Oil smoke from the engine
Oil smoke from filler cap
Electrical smoke
Below, we'll go over some what the possible reasons are for the smoke coming from these areas. Then, you can contact us for service near Atlantic City, Egg Harbor, and Vineland.
Exhaust Smoke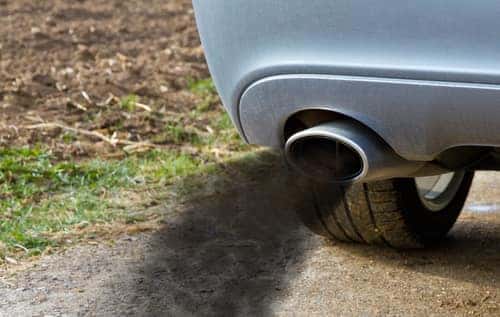 The first place where you may notice smoke is from the exhaust. It can come in three colors:
Black: The black smoke may bring with it a strong fuel odor. This would mean there's either too much fuel or not enough air going into the motor.
White/Gray: If you see white or gray smoke, there's water in the cylinder, which could be from a coolant leak in the intake or head gaskets.
Blue: Blue smoke is a sign that oil is burning in the cylinders. This could happen if oil gets in through a leaking intake valve or if the piston rings are worn.
With any of the smoke colors, you may experience a loss of power or fuel economy. Therefore, you'll want to have your BMW checked out as soon as possible.
Oil Smoke from the Engine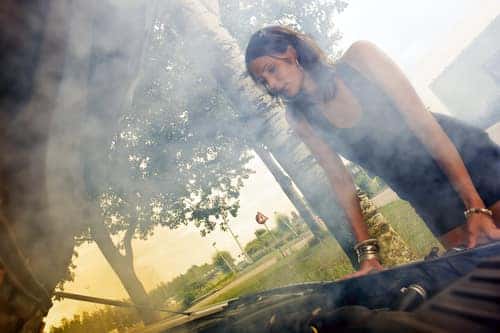 You may also notice smoke coming from the engine. If it's coming from under the hood and smells like tar or asphalt, then it's most likely from burning oil.
There may be an oil leak where it drips onto parts of the engine and then burns off. Additionally, oil could get into the fuel system and burn from the engine running.
This could happen when a gasket goes bad. In that case, you'll need to have two things looked at. The oil system itself will need to be examined if you notice smoke and the oil level dropping. You may also want to have any damaged gaskets replaced as soon as possible. Otherwise, if the oil continues to burn through, it could damage the engine—resulting in a costly replacement.
Oil Smoke from the Filler Cap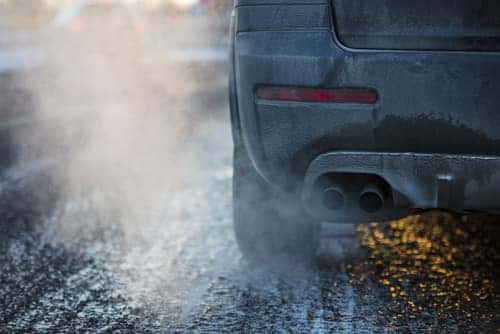 Oil smoke could also come from the filler cap, especially if the automobile is older.
Over time, residue can build up on the cap and burn off when the engine gets hot. This could also happen if the valves inside the piston cylinders have worn down. Plus, clogged PCV valves or tubes could lead to smoke.
Therefore, you may want to replace the seals to keep engine oil where it's supposed to be. The PCV valves and tubes should get checked out, too, and replaced if needed.
Electrical Smoke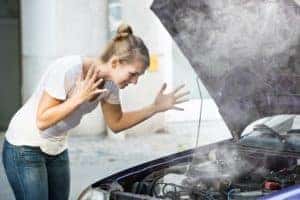 The last type of smoke you may see out of your BMW is from the electrical system. It's pretty uncommon, though, as most of the wires in your vehicle are covered and insulated.
However, you may notice white smoke under the hood and a strong, pungent—almost biting—scent. That'll most likely happen when the smoke is coming from a hot wire.
While unlikely, there could be smoke coming from the alternator if it's shorting or completely fried. If that happens, your check engine light or low voltage light might also appear on the vehicle's dashboard.
Schedule Service Today
If your BMW is smoking, it needs to be looked at right away—whether it's overheating or not.
For service near Atlantic City, Egg Harbor, and Vineland, contact BMW of Atlantic City today. We'll do a thorough vehicle check and have you back on the road before you know it!
Leave a Message Below
Find Us