2019 BMW X5 Review
Luxury SUV shoppers in Atlantic City, Egg Harbor, and Vineland can get excited because the 2019 BMW X5 is almost here. This model takes all the incredible features and capabilities of the 2018 model and somehow makes them even better.
In this review, we at BMW of Atlantic City will introduce you to this versatile and capable luxury compact SUV and the many new and improved features it has to offer. Let's get started by taking a peek under the hood to see what makes the X5 move!
2019 X5 Performance Specifications
The 2019 BMW X5 is filled with performance specs that will leave any driver speechless. It offers two high-powered engines, including a 340-horsepower 3.0L inline-6 engine and a twin-turbocharged 4.4L V8 engine. The latter engine delivers an unbelievable 456 horsepower and 479 lb-ft of torque, making it possible to go from 0 to 60 MPH in just 4.6 seconds.
These engines work alongside a standard 8-speed automatic transmission and you can choose to round out the performance trio with an available all-wheel drive system. With these pieces of equipment, you'll be able to maximize power, efficiency, and traction on any types of road conditions.
BMW X5 Interior Comfort & Convenience
The BMW X5 experienced a bit of a growth spurt with 1.1 inches added to the length and 2.6 inches added to the width. This does incredible things for the interior space you'll have to work with—the 2019 generation of this model will have a whopping 39.8/37.4 inches of front/second-row legroom. In back, you'll have a spacious 33.9 cubic feet of cargo space without sacrificing any seats.
One of the many convenience features you'll be able to enjoy with the 2019 BMW X5 is an available digital key that lives on your smartphone rather than on your keychain. Use this integrated feature via your smartphone to lock and unlock the doors, remotely start the engine, and more.
Advanced Technology Features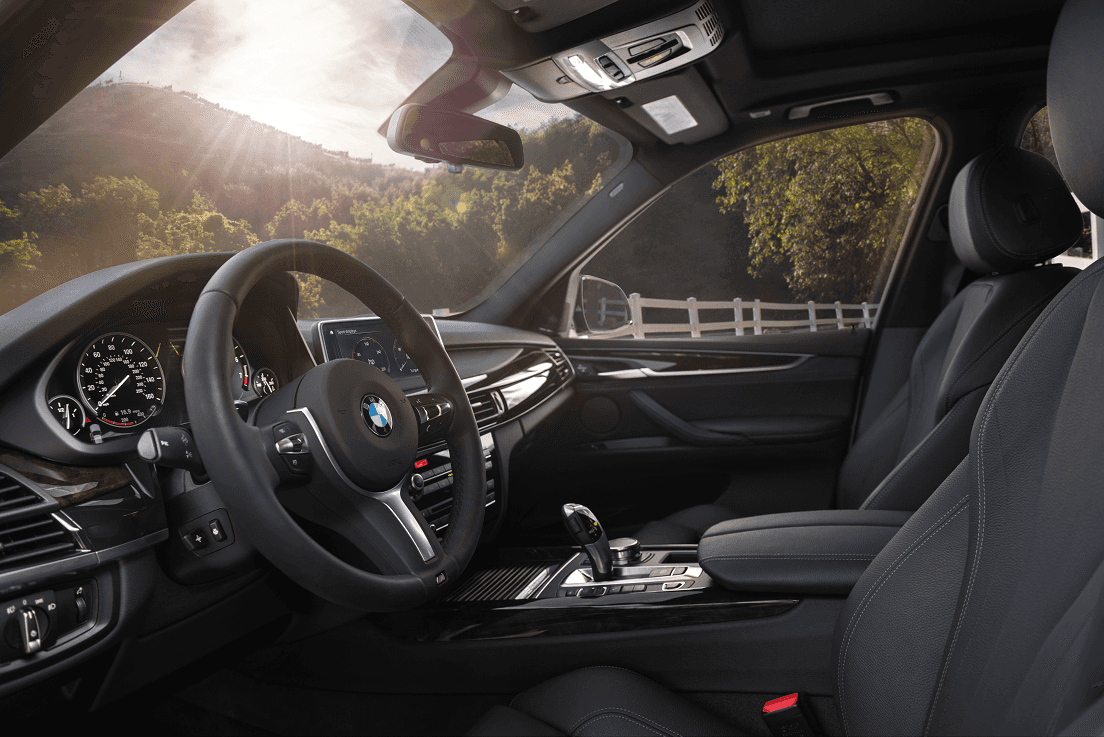 The 2019 BMW X5 will come packed with all kinds of state-of-the-art technology features, starting with a standard iDrive 7.0 infotainment system. This system will boast turn-by-turn navigation, Bluetooth®, and Apple CarPlay™ integration.
The new X5 doesn't stop there, though. This model will also offer a BMW ConnectedDrive features suite that will change the way you interact with your BMW. This suite of integrated services will give you the capability to transfer your personal driving settings from one BMW to another via cloud connectability.
It'll also provide you with on-the-road assistance from voice-controlled Alexa and can even read you your email out loud from a connected Microsoft Office 365 account. Stay safely connected and in the loop even when you're behind the wheel.
Get Excited for the 2019 BMW X5!
Now that you have a better idea of what the 2019 BMW X5 is bringing to the table when it finally hits dealerships this fall, we hope you're just as excited as we are at BMW of Atlantic City. Be one of the first to get behind the wheel of this incredible vehicle by giving us a call today to set up your future test drive.
Shoppers in the areas of Atlantic City, Egg Harbor, and Vineland can also stop by the dealership to speak with one of our knowledgeable sales professionals.
‪
‬