Back Bay Ale House
Providing Good Food & Entertainment Since 2003
If you're in the Atlantic City area for a day or two, head toward the Historic Gardner's Basin. There, you'll find the Back Bay Ale House, a restaurant that sits right on the water.
We'll tell you all about this business in our community spotlight. See what kind of fun there is to be had here, then stop by for tasty food and drinks!
---
About This Local Restaurant
The Back Bay Ale House was founded in 2003 as a "Key West-style pub" that overlooks the back bay of Atlantic City, New Jersey.
It provides a Caribbean feel, where reggae or funk music is often pumped out through the speakers or in live form from various bands. Plus, 75% of the restaurant's seating is outside. The lively atmosphere plus scenic views equal a great time at the Back Bay!
Parties, Functions & Other Fun Events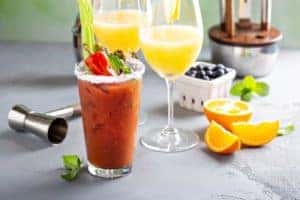 In addition to live music, the alehouse provides a lot of fun events. You can even host your own party, be it for a birthday, bridal shower, or another occasion.
The restaurant can hold up to 200 guests for a private affair. You can select from an assortment of menu options and have access to a full bar selection. Whatever you need to make your event extra special, the staff at Back Bay will be happy to accommodate.
Additionally, you can stop by the restaurant on Sundays for Happy Hour. Grab a Bloody Mary or Mimosa for $5.00, along with all-day happy hour specials. Then, there's the Mason of the Month. Every month, special cocktail "floaties" are created with surprising ingredients. Stop by to discover what this month's concoction is!
See What's Good to Eat
The beers and cocktails are popular at the Back Bay Ale House (it's in the name, after all). However, we highly recommend getting something to eat, too, be it an appetizer or entrée.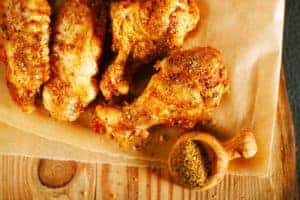 There are a variety of options to select from, so we'll list some of our personal recommendations:
Jerk Chicken Wings: One pound of grilled chicken wings dry-rubbed with Jamaican spice, served with celery and ranch dressing, dry or wet with Juju sauce.
Seafood Sampler: A Back Bay crab cake, fried crispy shrimp, and Corona-battered cod fillets. Served with lemon, cocktail sauce, and tartar sauce.
Korean Beef Tacos: Slow-cooked beef in Korean BBQ sauce served in three flour tortillas with pineapple slaw, jack cheese, and roasted red pepper sauce.
Get Some Good Grub & Drinks in Atlantic City Today
After spending a day at the beach or the Aquarium, stop by the Back Bay Ale House for food, drinks, and entertainment.
Check out the full menu on the Back Bay Ale House Facebook page and then visit this local establishment today!