Let These Atlantic City Caterers Help with Your Next Party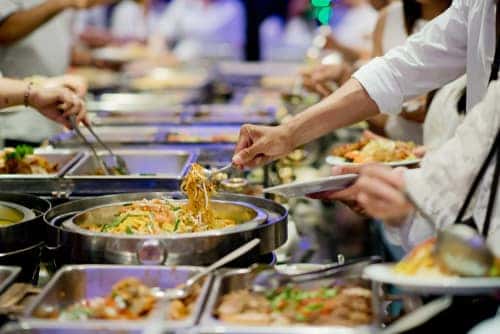 Whether you're throwing a grand affair or a more intimate gathering, one of the top things you need to consider is food. Cooking everything yourself may be a bit stressful, which is why catering is a great option.
But which catering service should you consider for your next event? To see what options are available, keep reading to discover the best caterers near Atlantic City, NJ.
Cindy's Catering: Providing Personalized Catering Services
Cindy's Catering dedicates itself to "providing quality food and service for an enjoyable and memorable event." No matter what type of party you're throwing in South Jersey, you can be sure that the menu will fit the occasion perfectly.
Since everything is fully customizable, the menu and services will be tailored to best fit your needs. If you're throwing a big wedding, they can handle everything from food preparation to party rentals. For a much smaller party, they can provide a couple bartenders and servers, if you'd like.
When it comes to the menu, there are lots of chicken, beef, seafood, and pasta entrees to choose from. You could also opt for stationary hors d'oeuvres like an Antipasto Basket, Phyllo Baked Brie, or Aioli Platter.
Mo's All Occasion Catering: Satisfying Customers with High-Quality Food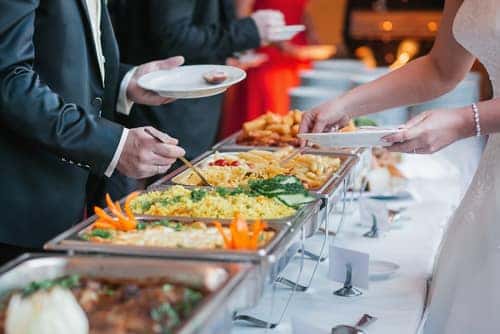 Mo's All Occasion Catering is run by husband and wife duo Chef Adrian P. Mobley and DeAnna Mobley. Together, they work hard to put their customers' needs before anything else.
Whether you're throwing a bridal shower, graduation, or birthday party, they can cater it. Plus, with their available selections, you'll be sure to find tasty food that'll keep all your partygoers happy.
For the meats, there are options like Fried Chicken, Prime Rib, and Pulled Pork. Seafood lovers can enjoy some Flounder, Tilapia, or Catfish. Then, you'll want to choose from their various sides, like Twice Baked Potatoes, Asparagus, and Seasoned Collard Greens.
Nobil Food Services: Serving South Jersey Since 1995
Nobil Food Services is a privately owned and operated food service management company and caterer that's been around since 1995.
In that time, they've worked with many corporate facilities throughout Southern New Jersey, like FAA Tech Center and Atlantic Electric. In addition to business functions, they cater exquisite weddings and other private parties.
If you're looking for tasty appetizers, check out the Crab-Stuffed Mushrooms, Pepperoni Bread, and Sesame Chicken. They have lots of salads, too, like the Mediterranean Couscous Salad and Fresh Fruit Salad, to keep things nice and light.
Get Catering for Your Next Event near Atlantic City NJ
If you have a big celebration coming up, then you'll want the best food for your guests. To get that, simply contact one of these caterers near Atlantic City, NJ, today!