Celebrate Cuban Heritage at Cuba Libre
Whether you live in Atlantic City or are just visiting, Cuba Libre should be added to your must-visit list.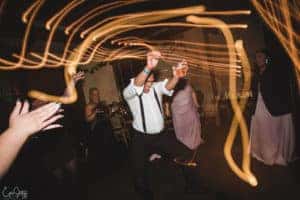 This hot spot provides brunch, lunch, and dinner during the day. At night, it really comes alive with music, dancing, and unique cocktails.
Keep reading this community spotlight to learn all about this Latin/Caribbean restaurant. Then, make your reservation or stop by any time of the day.
Like on Facebook | Follow on Instagram
Heavy Latin American Influence
This restaurant is heavily influenced by Cuban culture in all aspects, from the décor to the food.
The restaurant opened in 2004 in The Quarter within the Tropicana Casino & Resort. This 200,000-square-foot complex contains options for dining, retail, and entertainment. Basically, you can have fun here all night without needing to venture out into AC.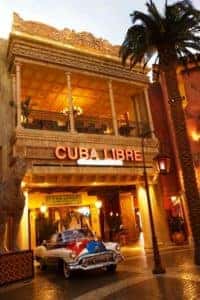 The restaurant's design mimics that of Old Havana, with two-story, 3D facades with balconies, windows, and arched entryways. Antique materials were used to build the place, including stained glass, ornamental wrought iron, and salvaged doors.
All in all, you'll feel like you're in Cuba when you step into this New Jersey establishment.
What's on the Menu?
Cuba Libre is actually the only Latin/Caribbean restaurant inside The Quarter. As a result, it helps position itself as a premier destination inside this complex.
Part of the reason for its acclaim, though, is the food and drink selection. The menu is inspired by Spanish, African, Creole, and Asian cultures. Traditional cooking techniques are used, but the chef imparts a modern twist on each dish.
Here's just a small sampling of what you'll find on the menu…
Tropical Chips & Trio of Dips: Plantain and malanga chips, black bean hummus, roasted cauliflower with curried onions hummus, Cuba Libre salsa
Peking Chicken: All-natural, free-range, Peking-style half chicken, Cuban black beans, white rice, grilled broccolini, lemongrass mojo, Chino-Cubano BBQ sauce
Mami Totty's Arroz con Leche: Classic Cuban rice pudding (recipe handed down from Chef Pernot's mother-in-law) and coconut macaroon
Special Events & Private Dining
There's even more fun to be had here—it wasn't voted "Best Girls Night Ou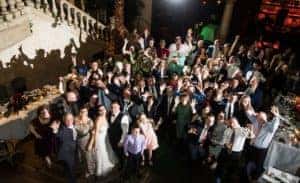 t" by Atlantic City Weekly for nothing.
Stop by for Salsa Dancing Nights with lively music. Otherwise, enjoy the Chef's Tasting Menu, where you can experience "Your Passport to the Forbidden Island."
If you're celebrating a birthday or other big event, make it a night to remember at Cuba Libre. Choose from one of several private rooms, including the 40-person Missile Bar with a 360-degree private bar. You can then select from various entertainment options, including cigar rollers, musicians, and salsa lessons.
Visit This Atlantic City Hot Spot Today
If you're looking for an exciting night out with good food, great drinks, and an energetic atmosphere, Cuba Libre may be the place to visit.
Gather your friends and stop by this Atlantic City, NJ, spot today!