Where to Catch the Best Fried Shrimp in Atlantic City NJ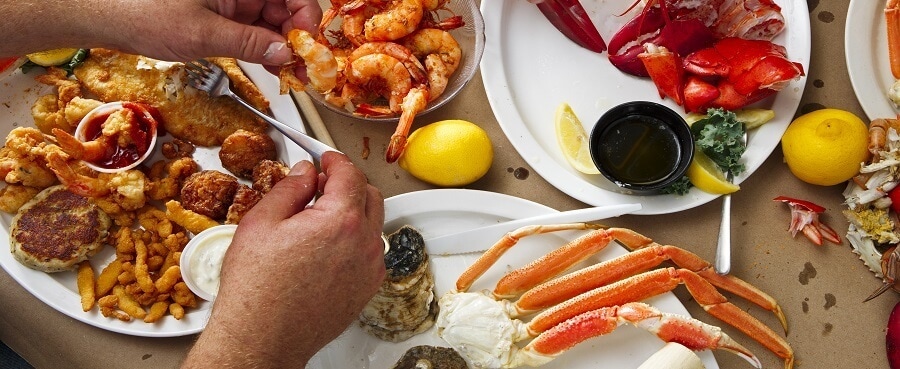 Like Bubba said in Forrest Gump, there are many ways to cook shrimp: "You can barbecue it, boil it, broil it, bake it, sauté it…" However, you can also fry it, which is the preferred method in Atlantic City.
If you're looking for some tasty seafood, check out our guide to the best fried shrimp in Atlantic City, NJ…
Serving Seafood, Spirits & Sports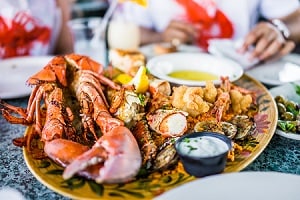 Atlantic City Bar & Grill is the place to go when you want to catch a sports game while drinking a cold one and enjoying some yummy seafood.
It's a family-owned and -operated business and actually began as a small pizzeria over 25 years ago. While it's now a sports bar, they continue their longtime tradition of serving fresh and delicious food while also keeping customers satisfied.
There are different shrimp dishes here, including the shrimp scampi. This is served over a bed of linguini with their white wine, butter, and fresh garlic sauce. However, you really need to try the fried shrimp, which is served with a baked potato or A.C. crab seasoned fries. No matter what you order, be sure to pair it with a draft beer, glass of wine, or house martini.
For more information, visit Atlantic City Bar & Grill on Facebook.
Charming Atmosphere with Bay Views
Located in the inlet section of Atlantic City, Back Bay Ale House offers a charming environment with impressive views of the bay that are a must for seafood restaurants near Atlantic City, NJ. It's been around since 2003, offering tasty seafood that you can have on the outside deck in the warmer months. There's also an outside bar, where you can get a cold drink and hang out with friends.
Here, you'll find lots of tasty apps, such as the buffalo blue shrimp. Ten crispy gulf shrimps are tossed in their buffalo blue sauce and served with bleu cheese and celery. If you're looking to share a meal, get the crispy shrimp basket. You get 12 fried shrimps with fresh lemon, cocktail, and tartar sauces. Plus, each basket comes with your choice of streak fries, Old Bay fries, or Old Bay chips.
Check out photos and videos of the views on the Back Bay Ale House Facebook page.
Soul Food & Fun-Filled Music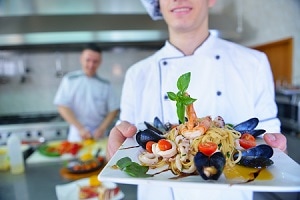 Kelsey's is located in the heart of Atlantic City and is a great place to visit for a date night, happy hour, or a birthday celebration. Owners Kelsey and Kimberly Jackson actually have two other restaurants besides Kelsey's: Kelsey & Kim's Soul Food & BBQ, and Kim's Southern Café.
While this one may be the most recent, you'll get the same decadent experience that you'll find at their other businesses. Not only will you find delicious food, but there's also live entertainment on various nights.
There are plenty of seafood options here, including crab cakes and salmon. Still, fried shrimp is what you're looking for, and the fried jumbo shrimp is what you shall get. It's lightly seasoned and fried to a golden brown. You can also choose two side dishes from their list of options, which includes candied yams, collard greens, mashed potatoes, and baked macaroni & cheese.
Learn more by visiting the Kelsey's Facebook page.
Get Some Tasty Fried Shrimp This Week
If you're looking for yummy seafood, don't let your taste buds down. Choose from any of the seafood restaurants above for the best fried shrimp in Atlantic City. Make your reservation today!