Unwind at a Spa near Atlantic City NJ
Visiting a spa helps reduce stress by teaching the body how to let go of the negative energy it can hold on to. Plus, spa experts understand body mechanics and can offer soothing ways to manage any aches or pains that you may have.
If you want to experience these advantages for yourself, then be sure to visit one of the following best spas near Atlantic City, NJ…
At Anchor Day Spa: Where One Visit May Leave You Wanting More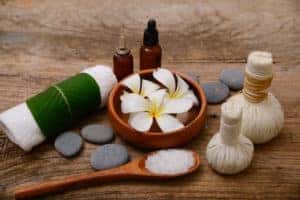 If you're looking for a more intimate spa experience, then At Anchor Day Spa may be the place for you.
This business is located in a cozy home, and it specializes in both skin care and "restoring the soul." They only use all-natural products for their healing services that'll benefit you the most. Plus, they take great pride in offering top-quality customer service, so you can have the best experience ever.
There are various body treatments available, including a Sea Glass Indulgence Wrap. This caffeinated treatment will tone and tighten tissue, increase circulation, and reduce water tension. Plus, it includes a full-body exfoliation with Himalayan Salts to prime your skin for the targeted treatment.
You can discover more services on the At Anchor Day Spa Facebook page.
Drift Day Spa: Giving Your Skin the Care It Deserves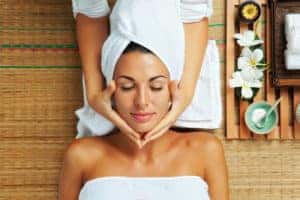 Drift Day Spa is all about promoting overall wellness. Between the quality massages and highly experienced therapists, you're sure to have great service each time you visit.
Owner Devon is a clinical esthetician who's been working in the skin care industry for over 10 years. She loves to help people get glowing skin, but also to educate clients on proper skin care.
So, you'll especially love the Drift Classic Facial. One of the skin care specialists will select products and techniques that'll leave your skin looking and feeling great afterwards.
Learn more on the Drift Day Spa Facebook page.
Massage Heaven: Using Techniques from All Over the World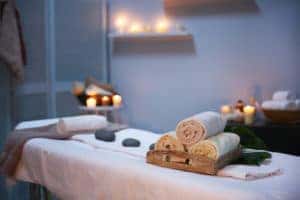 Massage Heaven combines Chinese Healing Massage with Swedish Oil style to give you a nice and relaxing experience.
They offer many different types of massages here, including:
Hot Stone
Deep Tissue
Reflexology
In addition, they offer massages for couples. So, not only will you get all your kinks worked out, but this also makes for a fun and unique date with your loved one.
For more information, check out Massage Heaven on Yelp.
Book an Appointment at a Spa near Atlantic City Today
If you've been wanting a massage or facial, then now's the time to make that appointment. Be sure to contact one of these spas near Atlantic City, NJ, for a reservation today!