Candy Shops near Atlantic City

There is nothing quite like browsing through candy shops and indulging in something sweet when you're on the boardwalk or in the surrounding areas of Atlantic City, NJ.
Keep reading to discover some of the best places to snack while you're down the shore during summer!
Jagielky's Homemade Chocolates: Since 1972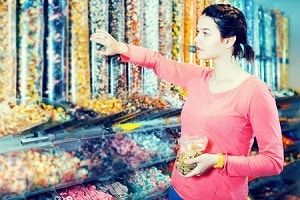 Are you looking for candies with exquisite, unique flavors near Ventnor? How about delicious chocolate blends around Margate? If so, then Jagielky's Homemade Chocolates is the place for you. They've been satisfying sweet cravings from Philadelphia to the Jersey Shore for over 45 years.
Plus, if you have a special somebody in your life who could use some sweetness, they have plenty of gourmet gift boxes and baskets. You can even customize your own creations, and they will make them for you.
Locations: Stores in Margate and Ventnor, New Jersey
Rauhauser's Ocean City: Homemade Candy
Over at Rauhauser's of Ocean City, making candy is a family affair. Curvin "Joe" Rauhauser founded the company in the 1940s, then passed it on to his daughter and her husband, Nancy and Donald Blomdahl. Recently, they've passed the business on to their son, Rodney Blomdahl, and his son, Trevor, is in training.
Don't fret if you are craving on the weekend! They're open from 10:00 a.m. to 6:00 p.m. on Saturday and 10:00 a.m. to 5:00 p.m. on Sunday. During the workweek, you'll also find the store open from 10:00 a.m. to 6:00 p.m.
Address: 721 Asbury Avenue – Ocean City, New Jersey 08226
Steel's Fudge: Since 1919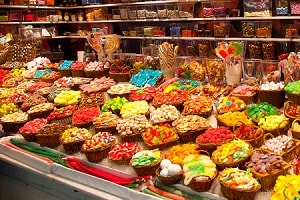 What floats your boat? Fudge? Salt Water Taffy? Macaroons? Brittles? Glazed Nuts? Chocolates and Caramels? Almond Butter Crunch? Popcorn? Chocolate-Covered Fruit Slices? Or even Yogurt-Covered Puppy Treats? Regardless of what it is, you can munch on it over at Steel's Fudge in Atlantic City, NJ.
If you're a chocolate fanatic (like us), then their Special Buyer's Club might be for you. It will make you eligible for money saving discounts, holiday sales, and member only exclusives. Sign up today!
Address: 2719 Boardwalk – Atlantic City, New Jersey 08401
Visit These Candy Shops Near Atlantic City, NJ
When you get that taste for something sweet, your only option is to visit one of these timeless candy shops for a taste of the Jersey Shore! Swing by today for a full collection of sweet treats.