Community Spotlight: Formica's Bakery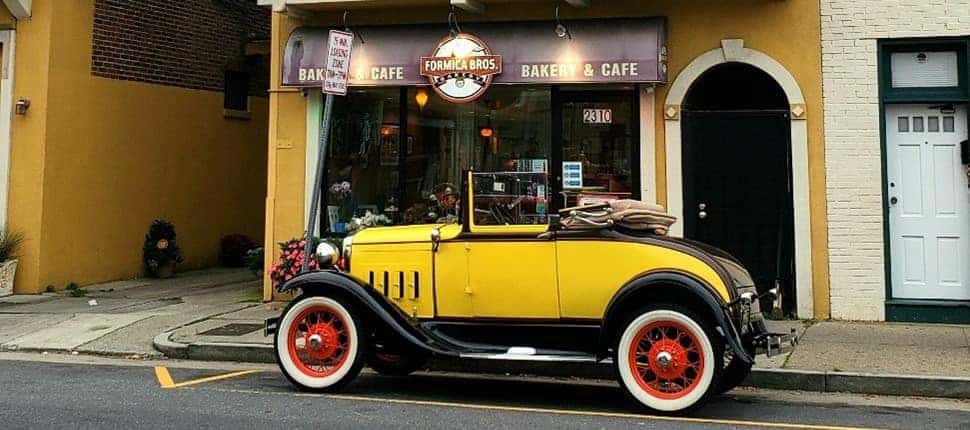 ---
When it comes to indulging in a cup of coffee and some baked goods, it's always best to try something locally made with fresh ingredients. Fresher always tastes better, and when you go to a cafe and bakery with a warm, inviting atmosphere, you'll be sure to leave satisfied, and wanting more.
instead of hopping down to some chain franchise, why not put your trust in a local business that has been around for over a hundred years? If you live in the Atlantic City area or find yourself traveling there, you owe it to yourself to check out Formica's Bakery!
---
About the Company
Formica's Bakery first opened in 1919 and has since then been growing stronger than ever! Francesco Formica first opened the cafe with his beloved wife, Rosa, with a simple mission of bringing his premium, hand-crafted breads all the way from Italy to the bustling streets of Atlantic City. In 1928, he built a wonderful brick oven that kept cranking out his scrumptious breads until 1988.
In 1987, Formica's grandson, Frank D. Formica, purchased the business from his grandfather and uncles, until, eventually, Pat McKenna took control in May 2019. Keeping the Formica's name and the art of producing high-quality, hand-crafted Italian bread alive, McKenna utilizes the same recipe, the secret being the water that comes from the New Jersey Pinelands. This secret feature is what really gives the bread its unique flavor.
---
The Cafe
The drinks at the cafe utilize Seattle's Best Coffee to make wonderful espressos, coffees, cappuccinos, chai teas, and hot chocolates. Of course, while the drinks are wonderful additions to the menu, you might like to pair them with something a little bit more to indulge your sweet tooth! With this in mind, the cafe also offers a wide assortment of pastries including chocolate and almond biscotti, classic and chocolate cannoli, flavorful croissants, cookies, cake pops, danishes, and strudels.
Of course, Formica's Bakery was first known for its bread, and you can order baguettes, French panini bread, Philly hoagies, and dinner rolls — all freshly baked daily! They also offer many of their specialty breads wholesale. However, if your appetite needs something larger to indulge in, then Formica's Bakery also offers wonderful ingredients to make pizzas.
---
The Cakes
Another hallmark of Formica's Bakery is that they also offer gourmet cakes that you can buy whole or by the slice. Some gourmet cakes include tiramisu, chocolate peanut butter (a dark chocolate sponge cake with peanut butter mousse and dark chocolate ganache), cheesecakes, strawberry shortcakes, Nutella cakes, and more! Whether you're wanting to make your sweet tooth happy or if you have a special occasion that requires a cake, you'll be glad you ordered it today.
If you're looking to spice things up even further, you can also request customized cakes. Whether you're wanting to surprise your nephew for his birthday with a cake resembling his favorite cartoon character or want a more minimalist design that features cupcakes arranged in numbers, Formica's Bakery can be sure to make that birthday or new job promotion feel even more special.
---
Indulge Your Taste Buds in Sweetness and Tradition
Formica's Bakery has undergone some changes ever since it was first established in 1919, but one thing that hasn't changed is the fact that their breads and desserts continue to deliver! Order some freshly baked goods from them today! You can also reach them through Facebook.
---