Ice Cream near Me Atlantic City NJ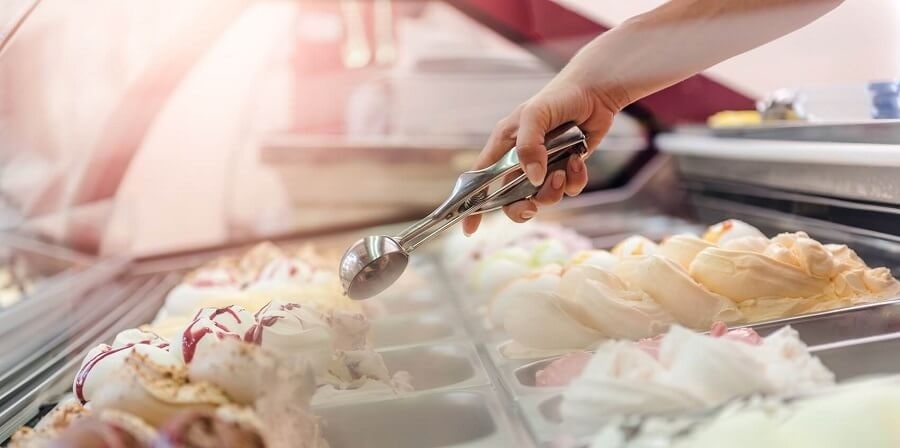 Dessert lovers have lots of options to satisfy their sweet tooth, from cookies and cakes to brownies and donuts. However, when the temperature rises, many people turn to ice cream to stay nice and cool.
But the Jersey Shore has many ice cream places, so which ones should you visit? To help you decide, check out our guide to the best ice cream near me in Atlantic City, NJ.
Serving Ice Cream & Water Ice for 30 Years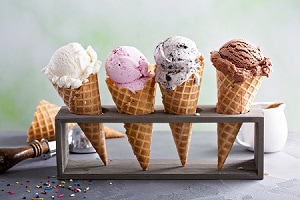 Custard's Last Stand has been serving frozen treats at the Jersey Shore since 1985. Not only do they have a great selection of homemade goodies, but their portion sizes also are more than generous. In fact, most adults recommend getting a kid's size cup or cone. Plus, they have vegan options, so you're sure to find something here to enjoy.
They have ice cream flavors like Cinnamon Bun, Moose Tracks, and Tiramisu. However, if you come here, you have to try their famous Chocolate Peanut Butter water ice. With just one taste, you'll surely want to visit time and again.
To learn more, check out Custard's Last Stand on Facebook.
Making Memories Since 1994
Johnny B Goode is more than your typical ice cream parlor. They hold several events each week for the whole family to enjoy. Here, you can partake in karaoke, a family sock hop, and a night of comedy and magic.
But when it comes to ice cream, there are many ways to satisfy your sweet tooth. Of course, there are the standard cups and cones with different toppings to choose from. But you'll really want to try one of their specialty sundaes.
There's the Big Bopper. Peanut butter ice cream is topped with peanut butter sauce, hot fudge, bananas, and chopped nuts. There's also Gimmie Gimmie S'More. This sundae consists of your choice of ice cream topped with marshmallow, hot fudge, and crushed graham crackers.
Check out Johnny B Goode on Facebook for photos of their other ice cream sundaes.
Full-Service Ice Cream Parlor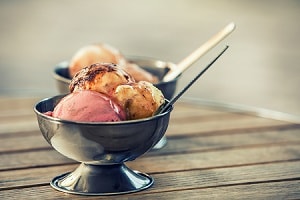 If you're looking for a large selection, then check out TJ's Ice Cream. With over 60 premium ice cream flavors, the hardest part will be deciding which flavor to get. But no matter what, you'll get a tasty treat that's made in-house and uses all-natural ingredients and no preservatives.
Here, you'll find flavors like Almond Praline, Chocolate Brownie Pecan Caramel, and Blueberry Cheese Cake. But there are also flavors you need to try just to figure out what's in them, like A Day at the Zoo, Follow the Yellow Brick Road, and It's a Goody.
Discover more unique flavors on the TJ's Ice Cream Facebook page.
Get a Sweet Treat Down the Shore
When it's a hot summer day, some refreshing ice cream will complement it perfectly. So, head down to any of these shops near Atlantic City and get a cup or cone today!