Soulberri: Bringing Fresh & Healthy Food to Brigantine

There's nothing like a refreshing smoothie on a hot summer day, and you can find that at Soulberri.
This Brigantine establishment also boasts an impressive lineup of smoothie bowls for when you're especially hungry. In this community spotlight, we'll tell you a bit about the business and what they offer on their menu.
After reading, be sure to stop by for something good to eat or drink!
About This Soulful Shore Spot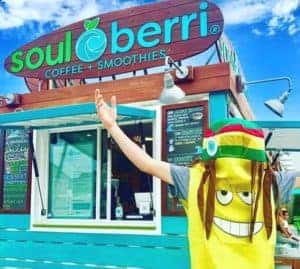 Soulberri is owned by Brigantine resident and Food Network Star runner-up Nicole "Coley" Gaffney. When she's not operating her small shop in the town's central business district, she's a cookbook author, recipe developer, food blogger, and TV host.
As a professionally trained chef, Nicole knows the importance of using high-quality ingredients in every dish. Not only is the food fresh, but they serve locally roasted coffee drinks as well.
The décor is bright, there's plenty of seating in the back, and the staff members are warm and welcoming. Whether you're a resident or a tourist, you're sure to enjoy your time spent at this local hot spot.
Sampling the Menu
From fruit and yogurt to granola and honey, every bit of the food and drink you order is made of the highest quality.
If you want something on the lighter side, we recommend getting a smoothie or coffee drink. If you're prefer something more filling, we definitely suggest going for one of their smoothie-based Soul Bowls.
Here are just some of the different options you can find on their menu: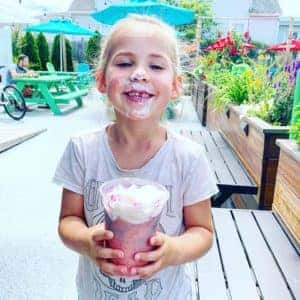 Smoothies & Coffees
Tropical Crush: Mango, passionfruit, pineapple, and banana.
Berri Banzai: Blueberries, strawberries, raspberries, Cabot vanilla yogurt, and apple juice.
Cold Brew Iced Coffee: Plain or with vanilla, hazelnut, caramel, or coconut.
Soul Bowls
Party Wave: Frozen blend of pineapple, mango, banana, and passionfruit; topped with homemade granola, banana, pineapple, strawberries, and coconut.
Mermaid: Frozen blend of banana, pineapple, kale, and coconut milk; topped with homemade granola, coconut magic, bananas, blueberries, coconut flakes, and chia seeds.
Peanut Butter Barrel: Frozen blend of bananas, vanilla, and coconut milk; topped with homemade granola, peanut butter magic, peanut butter, bananas, and local raw honey.
Enliven Your Soul With a Smoothie or Coffee Today
We don't blame you if you're eager to try a drink or Soul Bowl at this Brigantine establishment. So don't wait. Stop by Soulberri today!