Get Ready for Some Football at These Atlantic City Sports Bars
It's no secret that many people love to watch football. And they especially love to watch it at a sports bar. Cheering on your favorite team with other die-hard fans enhances the watching experience even further.
So, when football season starts, where should you go to watch the games? We'll help answer that question in this guide to the best sports bars near Atlantic City to watch football this fall. Continue reading to discover which ones made the list!
Hot Spot for Great Food & Great Drinks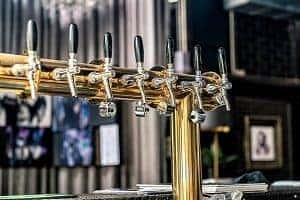 If you're looking for the hottest spot in town, then you have to visit Duck Town Tavern & Liquors. Here, you'll find great food and drinks at reasonable prices. Plus, they have a fun environment, making it a great place to watch some football.
Enjoy some appetizers and burgers with your friends. Or, you can get one of their Tavern Classics. For example, there's The Chef's Favorite. This sandwich consists of grilled chicken topped with jalapenos, cheddar, and a spicy chipotle sauce. Be sure to pair it with one of their many beers on tap, like Blue Moon, Stella Artois, and Sam Adams.
Learn more on the Ducktown Tavern & Liquors Facebook page.
Topnotch Selection of Burgers & Beers
Vagabond Kitchen & Tap House is a neighborhood bar known for having a cozy yet edgy atmosphere. It's a great place for enjoying some live music or watching football on one of over 20 large screen TVs.
The menu is creative, giving you a chance to find something new every time you visit. For instance, you'll love the East Coast Loaded Fries, topped with bacon, bacon sour cream, and melted jack-cheddar cheese. There are also lots of burgers to choose from, like The Special. An 8-oz. flame-broiled burger is topped with slow-cooked corn beef, Swiss cheese, homemade slaw, and 1000 island dressing.
Discover more menu options on the Vagabond Kitchen & Tap House Facebook page.
Every Seat Is the Best Seat in the House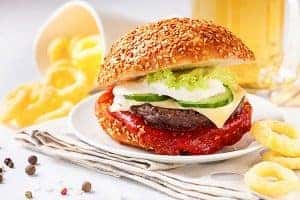 If you're looking for high-quality pub food, then check out WINGCRAFT Kitchen & Beer Bar. They've been around since 2014, putting their own spin on classic dishes using only the finest ingredients. Plus, their open layout lets you feel like you're a part of the action at the bar from any seat in the house.
When watching some football, you have to try one of their famous burgers, especially The Manhattan Project. Winner of South Jersey's #1 Burger contest, it consists of smoked gouda, crispy fried onions, and honey BBQ steak sauce. You'll also have to get one of their tasty beers, like Cape May Watermelon Wheat or Dogfish Head SeaQuench Ale.
Check out WINGCRAFT Kitchen & Beer Bar on Facebook for photos of their delicious-looking food.
Cheer on Your Favorite Team in AC This Fall
Football season will be here before you know it. When the time comes, put on your favorite jersey, grab your friends and family, and head to one of these Atlantic City sports bars.
Game on!