Learn Poise & Grace with the Top Dance Studios Near Atlantic City, NJ


Although dancing offers the chance to learn how to bust some sweet moves on the dance floor, it also delivers so much more. Learning this beautiful art can help you get in better shape while providing discipline, self-confidence, and refinement.
Whether you're looking to enroll your little ones into classes or are wanting to hone your skills, we've found the top dance studios near Atlantic City to help you do just that. So, strap on those dancing shoes and get ready to move elegantly with the help of the best instructor of the area.
Absecon Academy of Performing Arts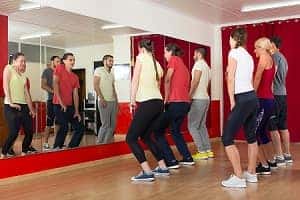 For over 30 years, Absecon Academy of Performing Arts has been teaching students of all ages beautiful art forms in the way of dance. With roots in Vaudeville and Broadway, these highly skilled teachers have imparted their wisdom to create accomplished dancers around the area.
Classes can begin at ages three and four and includes Kinderdance, which uses creative movement and ballet to tell stories. It also features Jazz—freestyle movement to upbeat music, and even acting—which helps with voice projection and character development. Sign up for your favorite today.
New Motion Dance Studio
At New Motion Dance Studio, you'll be taught by some of the best professional dancers and well-known choreographers around. In fact, many students have gone on to study dance in college, making a name for themselves with the help of New Motion.
Dance courses begin at age three and go all the way to advanced levels for teenagers. This allows students to grow and learn different styles. Choose from ballet, tap, jazz, or creative movement to get started and work your way up to musical theater and contemporary. This truly is the ideal place to begin your learning journey.
TLC Academy of Dance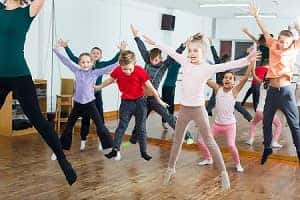 The mission of TLC Academy of Dance is simple but strong: to allow every student to realize they are valued and to inspire their passion in this art. They do this with a group of incredibly talented instructors who put the needs of the students first.
Get your little ones started early with the Tiny Stars Pre-K Combo class for ages two to five. Here, they'll learn the fundamentals of dance while having loads of fun. There are also courses for teens and adults for all levels.
Get Dancing!
After reading about the top dance studios in Atlantic City, we know you're just dying to enroll today. So, have fun and enjoy learning this incredible and ageless art.